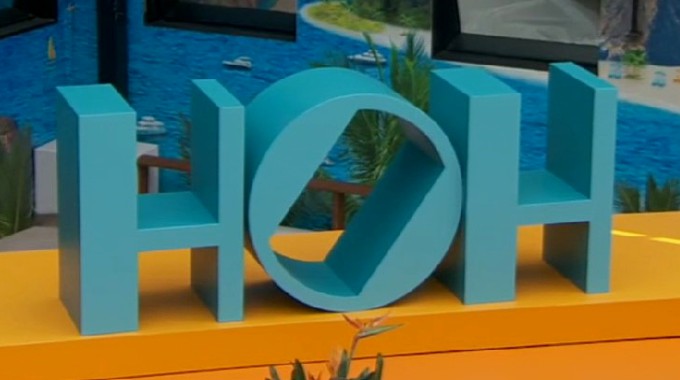 This week's Big Brother 24 live eviction show ended with one fewer Houseguest and the start of the Jury. So who heads there first? Well it won't be the new Head of Household and you're about to find out who won HOH last night. Yes, it's time for our first Feeds-friendly Endurance competition of BB24. Let's watch and see who won.
I'll be updating results live as it happens on the Feeds right here on this post along with our Twitter timeline too as a backup. And then you can also watch along for yourself, just click the sign-up button below for more details.


Big Brother 24 Week 6 HoH Comp – The Wall:
9:45 PM BBT – HGs head to the backyard to start
9:53 PM BBT – HGs are up on The Wall
9:59 PM BBT – Jasmine quickly drops
10:00 PM BBT – Waiting on the Feeds to return
10:04 PM BBT – Feeds are back! All but Jasmine still up
10:09 PM BBT – Brittany is down
10:11 PM BBT – Terrance is down
10:15 PM BBT – Remaining HGs hanging in there
10:20 PM BBT – HGs have been fully splatted with paint
10:22 PM BBT – Monte drops. Alyssa is right behind him.
10:25 PM BBT – 5 remain: Taylor, Joseph, Kyle, Turner, & Indy
10:31 PM BBT – HGs sprayed in pink goo
10:33 PM BBT – Indy is down. She was the last non-Leftover
10:35 PM BBT – Kyle sounds like he's having a rough time
10:37 PM BBT – Turner drops. 3 remain.
10:38 PM BBT – Joseph is down. Taylor & Kyle remain
10:40 PM BBT – Kyle is down! Taylor wins!!
Taylor is the new Head of Household! Congrats to Taylor.
Keep this page refreshed for the latest or scroll down for our Twitter updates.

Try Live Feeds 1 Week Free! Only $4.99 per month thereafter. Sign-up now.
In case the site becomes overwhelmed I'm going to embed our Twitter feed here for more updates:
Tweets by @bigbrothernet
Who do you think the new HOH will send to the Block? Share some picks below and let's see what happens.
Nominations are coming up on Friday then Power of Veto comp will be held on Saturday. It'll be a very busy weekend! Download our Big Brother App then join us on Facebook & Twitter for the updates.