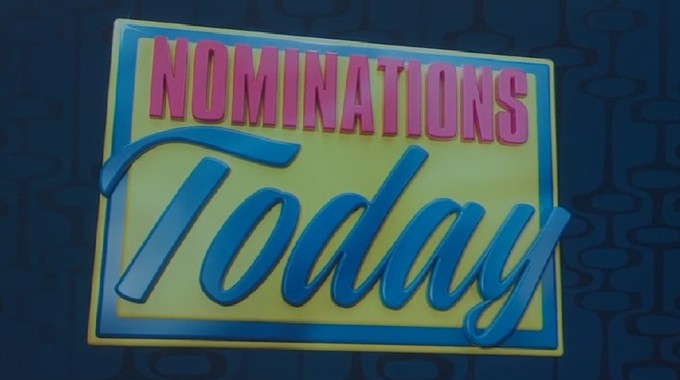 Big Brother Spoilers are here for who is on the Block in Week 5 of BB24. Another eviction is down and the second half of the toxic twins remains, but will this be the week to take him out?
The Leftovers kept their hands on the reins this week with the new Head of Household grabbing the key overnight. Choices have been made and despite Kyle's suggestion to break up the Leftovers sooner than later it seems the new HOH is sticking to the plan, at least for now.
Big Brother 24 Week 5 Nominations:
Michael nominated: Joseph, Monte, & Terrance
So it's another Backdoor switcharoo in the works here with the obvious target of Daniel as the top choice, but Michael can keep his options open here. If things fall apart with the Veto then watch for Terrance to go out the door. In the end I expect we'll see Daniel follow Nicole out the door in back to back evictions, but who will become the new villain of BB24 in that case? Michael knows he could use Daniel, but could he trust him? Doubtful.
Let's see where this goes and the next stop is Saturday's Veto competition. If Daniel/Kyle get to play and secure the medallion then we could be looking at a new target or the noms will stay as they are and in that case I expect the Leftovers to make good on their alliance.
What do you think of these picks? Were these the right choices by the HOH or a missed opportunity? Share your thoughts below.
Don't miss another Big Brother spoiler! Download our Big Brother App, join us on Facebook and Twitter, and get our Email Updates for even more all summer long.