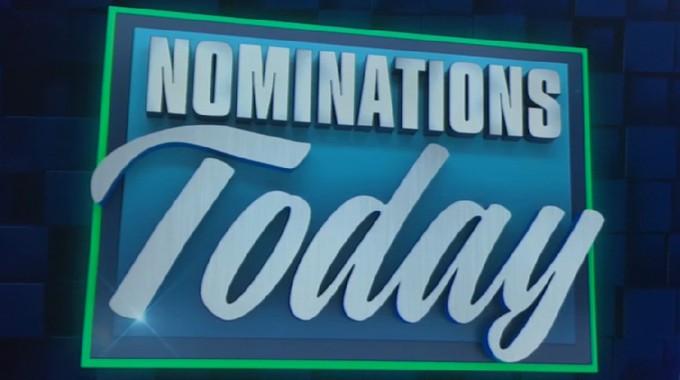 Nomination spoilers are in Big Brother 24 Week 1 as Daniel, the first Head of Household of the season, has made those difficult picks. When it's this early on it's tough to have those sought after "reasons" but when most HGs will have an "anyone but me" attitude it can often slide by. We'll have to see if Daniel gets lucky or not with these.
Daniel struggled with the decisions as he spent some time camtalking to the Feeds but heading into the ceremony we knew it'd likely be the two HGs that were a little less connected than the rest. Then again, with the house throwing around a dozen different alliances every few minutes you never know who has enough connections to withstand the heat of the Block.
Big Brother 24 Week 1 Nominations:
Daniel nominated: Michael and Terrance
You'll remember that Daniel's options were a little more restricted than usual this round because of the Backstage Boss twist where Daniel picked three HGs to join him on the sidelines for the week. That left Daniel with plenty to pick from, but not as many as he might have wanted.
Daniel was searching for excuses/reasons for his nominations and earlier said he wanted to use the "you were the last to talk game with me" for Michael but then he mistakenly told Michael he hadn't talked game with anyone. I kinda doubt Michael believed that though considering how well he knows this game. We might see Michael pull this one out though if the noms stay the same as Michael was offered a spot in a 6-person alliance.
Terrance was stressing that he was going to be targeted for being the odd man out, but he seems generally liked and needs to start socially connecting with the other HGs if he wants to overcome the indifference factor that could send him right back out the door.
Next up, we're expecting the Power of Veto competition on Saturday and then Monday would offer the Veto Meeting. Sunday at 8/7c we'll get the second episode of the season with these nominations and a little more filler along the way.
What do you think of these picks? Smart choices by the HOH or a missed opportunity? Share your thoughts below.
Don't miss another Big Brother spoiler! Download our Big Brother App, join us on Facebook and Twitter, and get our Email Updates for even more all summer long.