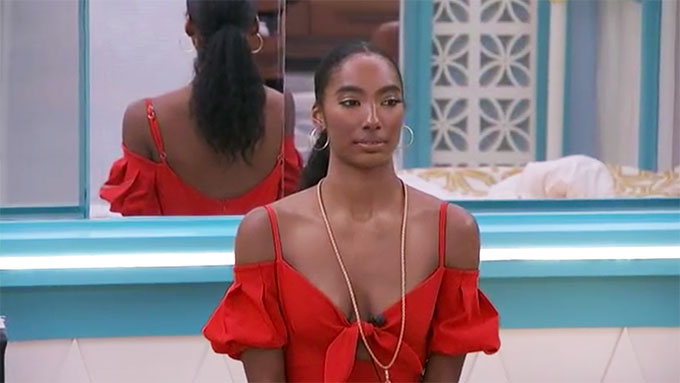 The Big Brother 24 Finale is just around the corner, and so we have one last round of popularity polls to sort through. It's been a weird season of ups and downs when it comes to who fans like and dislike, so let's see how everyone is feeling with the finale upon us.
We'll start with our own popularity poll. That went out last Tuesday and closed this Monday, so we should have an idea of what our readers are thinking as we head into the finale. Also, we will be sending out a separate poll to ask who you will be voting for as the season's Favorite Houseguest.
Big Brother Network Popularity Poll Results After Week 10
1 Michael
2 Turner
3 Taylor
4 Monte
5 Joseph
6 Kyle
7 Alyssa
8 Brittany
9 Terrance
10 Nicole
11 Indy
12 Paloma
13 Pooch
14 Ameerah
15 Jasmine
16 Daniel
Michael held onto the top spot in our poll once again, despite his eviction. Turner and Taylor hold onto their second and third place spots also. Monte moved up a bit since he is actually still in the game. Brittany is the lowest ranked player still in the house at the moment. And Daniel is back at the very bottom of the heap.
On Twitter, one of the most popular Live Feeds updates accounts is Big Brother Daily (@bb_updates). They have a poll in their website, and here's what the latest results tell us (this is a heavy reflection of Twitter's opinion):
1 Joseph
2 Taylor
3 Michael
4 Brittany
5 Turner
6 Alyssa
7 Indy
8 Ameerah
9 Monte
10 Jasmine
11 Kyle
12 Pooch
13 Terrance
14 Nicole
15 Paloma
16 Daniel
Joseph holds onto the top spot in this poll, which makes me wonder how the America's Favorite vote might go this season. Taylor and Michael also hold onto their second and third place spots. And of course, Daniel still seems to be the most hated HG this season overall.
On Twitter, the account Big Brother Junkie (@89Razorskate20) won't have a poll this week, as they are working on their end-of-season poll. But I can say that Taylor has held that stop spot all season long, and I'm sure she'd have claimed that top spot this week as well.
Another well-know Big Brother 24 poll is the one over at JokersUpdates. Their poll has been all over the place this season as well. Currently in the No. 1 spot is Joseph. He's followed by Turner, Taylor and Taylor.  At the very bottom are Daniel, Nicole and Jasmine (which hasn't changed much in weeks). Monte is currently the lowest rank player still in the game.
Monte's popularity fell across the board this week, after Live Feeds watchers reacted to how he's been handling his 11th-hour showmance with Taylor.
We won't have a popularity poll this week, but keep an eye out for our America's Favorite Houseguest poll coming soon.