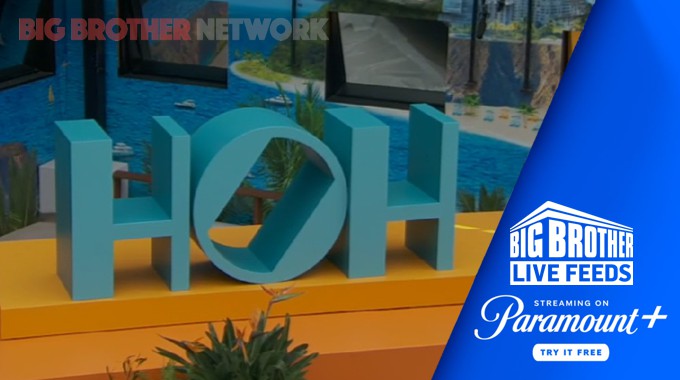 Here comes… dun, dun, dun… The Wall! Big Brother's classic Endurance HOH competition is set to return to our screens tonight for Big Brother 24 as the remaining Houseguests head to the backyard for another chance at power and safety heading into Week 6. Best of all, you'll be able to watch it play out on your Big Brother Live Feeds, if you're ready and signed up!
We'll be down to eleven Houseguests left in the season and with Michael as the outgoing HOH he won't be able to compete. But with this being the hang & drop style comp that it is I'm expecting Jasmine won't be cleared to compete. I mean her leg is probably barely hanging on by a thread as it is, y'all. Butter beans, something Southern, prettier than, something something, y'all! This means it'll be probably just be nine HGs perched in position when the comp takes off.
Everyone knows this style of endurance favors the lean versus the larger or more muscly type Houseguest. So who does that put toward the front of the pack for winning? I'd say Alyssa, Kyle, Turner, and Taylor are the most likely and narrowing that down I'd highlight Taylor and Turner for the possible win. Of course, anyone could surprise me and we'll see what happens tonight.


Want to watch the upcoming Endurance HoH Comp? You will need your Big Brother Live Feeds through CBS's Paramount Plus. There's a free one-week trial that you can use to get started and see what you think. After that, the cost is $4.99/mo, or about 16 cents a day. Really cheap entertainment if you want.


Try Live Feeds 1 Week Free! Only $4.99 per month thereafter. Sign-up now.
Get signed up now to avoid the rush and be ready to watch starting right around 10PM ET (7PM PT) tonight right after the live eviction show ends. Who do you want to see pull it off? Share your pick below!