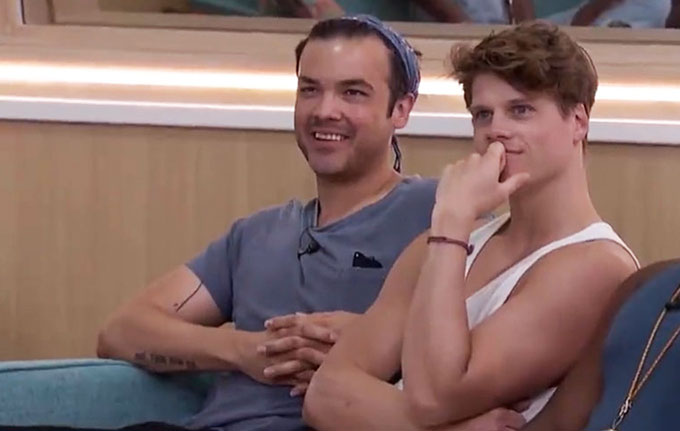 Ladies and gentlemen, the Elvis impersonator has left the building. Or is about to.
Another Big Brother 24 eviction is upon us, but not another blindside. The target this week knows they're a target, and no one has tried to hide it.
Daniel's days have been numbered since his Head of Household reign Week 1. And then he sealed his fate with the way he treated Taylor and other houseguests over the past five weeks. So it should come as no surprise to anyone that our Eviction Prediction for Week 5 is Daniel.
Even though Kyle, who is in an obvious showmance, is also on the block, there hasn't ever been any question that Daniel was going home this week. In other seasons, I think it's safe to say that the houseguests would want to take this shot to break up a budding showmance. And since Daniel is pretty much all alone, that could also be an argument to keep him. But Daniel kind of blew that along with the other side of the house when they overplayed, thinking they could convince Michael to not use the veto this week and target Monte for eviction. That whole messy gameplay was actually the final nail in Daniel's BB coffin.
Jasmine, Indy and Terrance all want to vote Kyle out, but they're also not interested in being on the wrong side of the vote. So I think we can only expect Terrance to give Daniel a sympathy vote, returning the favor from when Daniel gave Terrance one, which really helped vote out his Final 2 Nicole.
And it looks like you, our readers, agree with this eviction prediction. Based on the current results from our eviction prediction poll, 93.8 percent of you say Daniel is toast. I actually think that number is kind of low, considering. I expected at least 98 percent of you to think Daniel is meeting Julie tonight.
Do you still think Daniel is leaving the Big Brother 24 house tonight? Be sure to tune in for our live coverage of tonight's episode right here.