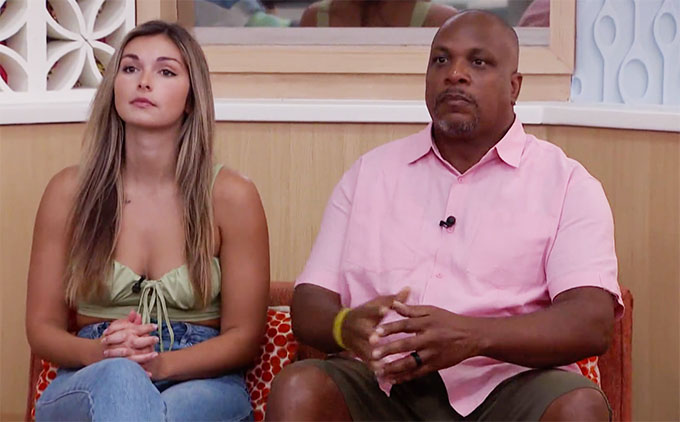 A true Big Brother 24 Double Eviction is upon us, so we will say goodbye to two houseguests tonight. While the second eviction of the night is going to be too hard to predict, we can definitely make our guess for the first one.
Up first tonight it'll be either Alyssa or Terrance heading off to jury. And since Terrance has done himself no favors this week, we are pretty certain he will be evicted the first heading out the door. I don't think there's even a slight possibility he stays. From threatening Michael with tainting the jury to not covering up that Turner was going to backdoor Michael last week, Terrance has all but made sure it's him tonight.
It looks like our readers also think Terrance is toast tonight. Based on the results of our Week 9 Eviction Poll, almost 89 percent think Terrance will go over Alyssa tonight.
As for the second eviction, it's too hard to make a solid prediction, but we can run some scenarios. If Brittany is HOH, Turner or Monte are likely evicted. If Turner, Alyssa or Monte are HOH, Brittany or Michael will likely be evicted. If Taylor is HOH, Turner or Michael will likely be evicted. There are a lot of "ors" because it really all depends on if Michael wins veto in any of these scenarios.
Michael being the biggest threat in the game makes him the most-likely evicted tonight, followed by Turner. I think a backdoor plan will more than likely unfold for Michael, but as we all know, he is a veto competition beast, so can he pull off another win to save himself? Seems unlikely, but he is really, really good, so who knows.
Who do you think will most likely be evicted from the Big Brother 24 house in the second round tonight?