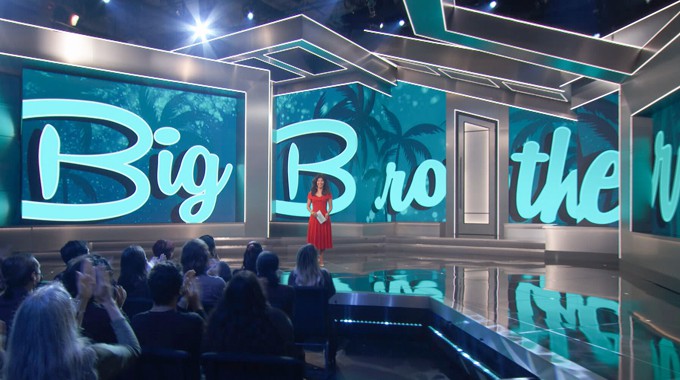 We're down to less than a month left in the Big Brother 24 season and just eight Houseguests remain as we head to the Sept 25th finale night. After a huge shakeup in the game over the past two days we're seeing some new alignments being drawn and others simply reinforced. Here's a look at where the few remaining HGs are going from here but keep in mind, that things change on a dime. Not an exclusive list, I'm sure, but a good look at the key players and teamups at the moment.
Final Four: Brittany, Michael, Monte, & Taylor
This one is the most obvious. It's what remains of the Leftovers now that Joseph fell victim to Kyle's flip last week which also kicks out Kyle from the crew. Turner managed to put himself on the outs here by aligning with the Dyre Fest resulting After Party once Monte was added to the mix (AP + Monte) and an attempt at targeting Michael with a Backdoor and the obvious noms pairing of Taylor and Brittany.
Last night we heard Monte telling Turner about this arrangement of Taylor wanting that four and Turner got irritated that he was being cut out again. Monte pointed out that Turner had just put two of those four on the Block and was targeted the third. Heh. Good point.
After Party: Alyssa, Kyle, Terrance, & Turner
Dead in the water. Kyle is out the door this Thursday with it goes this alliance. Terrance was grasping at straws yesterday trying to rekindle this group and talk Monte into keeping Kyle (remember the AP + Monte), but that isn't going to happen. I get that Terrance was finally part of something, but it was a crummy something. Let it go, Terrance. It's over.
Final Three: Brittany, Michael, & Taylor
We've got these three together but Michael is in the pivot position, but don't tell him just yet. Taylor and Brittany both know they'd lose to Michael in the end and they were having this basic discussion last night. Their perception is Monte would be easier to beat at the final comps than Michael (personally, I think Monte might be holding back a little, but Michael would definitely be tough).
Michael likes these two because he trusts them but also likely for the same reason they fear him at the end: he expects he could beat them in those final comps and waltz to the confetti drop.
Final Three: Brittany, Monte, & Taylor
Brittany and Taylor are in a great spot in these two groups. If Michael takes a shot within their four it'll be at Monte first and in the same in reverse. Monte isn't going to waste going for Brittany if he has a pick between her and Michael. Monte will protect Taylor and Brittany as we near the end because he has a closer tie to them and them to him than he would with Alyssa, for example. I don't see Alyssa sticking her neck out for Monte and he knows that.
Either of these two groups would be entertaining at the F3 and could be the result of who takes the shot from within their F4. Do you think it'd be Michael or Monte to do that first?
Final Three: Alyssa, Terrance, & Turner
D'oh. Well, if Turner could pull off this as a F3 he could nap his way to the prize money. I don't see this crew winning their way to the end and Turner has mentally moved out of this one already.
Final Two: Monte & Turner
Turner is about to pretty much have no one left. He was worried about going into the end game relying on Alyssa and Terrance with the After Party. Good call. So when Monte was in for their five Turner decided to pull the trigger on Michael. Oops.
Turner, after hearing from Michael & Brittany about Kyle, told Monte that he's the only HG he trusts. This is all he's got and he's going to cling on tight.
Turner has mostly lost Michael, Taylor, and Brittany outside of conveniences for those three. In a likely scenario for next week we could see Alyssa & Terrance go up then if either comes down it'll be Turner up and easily out. Turner was right to worry about playing in a foursome with those two and here it is playing out before him anyway.
Final Two: Michael & Brittany
I'm fairly confident this is Michael's preferred pairing for finale night. They've worked together all season and even though they're also close with Taylor it'd be harder against Taylor because she's got a better resume and a strong storyline in the game coming back from near elimination in the first week. It'd be quite the Cinderella story to compete against if anyone goes there against Taylor.
Finale Night: Who do you want to reach the end?
So there we go with a quick run through the landscape of alliances, some tighter than others. This week will send out Kyle and leave Alyssa and Terrance as the satellite players in the mix. We'll soon see if they become the easy targets or if the remaining LOs takepot shots at each other instead. Which way would you want to see these last few weeks go?
Join us on Facebook & Twitter and Download our Big Brother App for more!