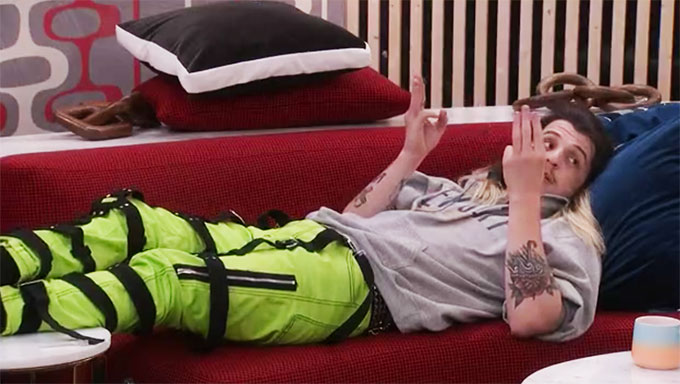 Another Big Brother 24 eviction is upon us, and either Terrance will be heading off to taint the jury or Alyssa will be joining Kyle for all the 10 seconds in heaven they can wish for. But who is it going to be? Let's count the votes for Week 9 and see.
Terrance has been working overtime to stay in the house, but for him, it might be a little too late for him. That's because as soon as Terrance went on the block, he started threatening Michael that he would go taint the jury against him. As Monte and Turner have put it, he's been a "terrible nominee." And Taylor has been wanting Terrance out for weeks and weeks, so there's really nothing he can say to get her vote or Brittany's. Monte and Turner have entertained the idea of Terrance staying, but Michael wouldn't break the tie to keep him. So the vote count should be pretty obvious this week. Let's take a look.
Votes to Evict Terrance: Brittany, Taylor, Turner, Monte
Votes to Evict Alyssa: None
The other scenario would be a tie vote, but that just won't happen. There would be no reason for Turner and Monte to tie it up, just for Michael to send Terrane out anyway. There is this new Final 3 among Turner, Monte and Michael, though, so if some plan was hatched to try to make it guys vs. girls situation, then it would be possible. But don't expect Michael to ever entertain that because he won't be ditching Brittany intentionally, no matter how messy she's been. She's his sure-fire ticket to that $750,000.
So as of now, it looks like DJ Showtime will be spinning his way off to the jury house with Indy, Jasmine, Joseph and Kyle. Who do you think it will be leaving the Big Brother 24 house this week? Let us know in our poll below whether you think it will be Terrance or Alyssa.