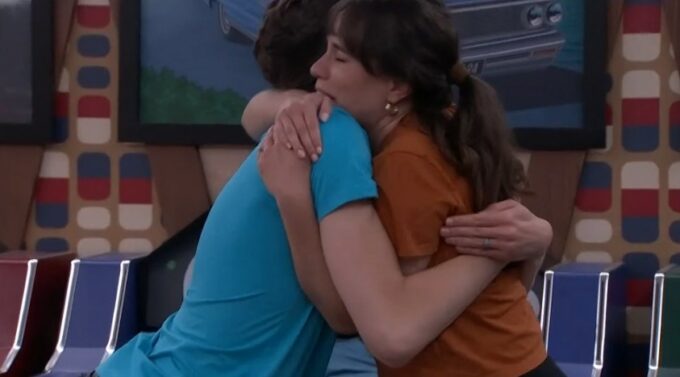 We are fully into Week 5 of Big Brother 24, and The Leftovers alliances has started to show some cracks, but as of now, they're still running the game. And even though they have not gone fully undetected, the actual alliance dynamics are unknown to the other houseguests.
So with The Leftovers in control, how does the rest of the house look? Let's take a look at all the alliances and deals.
Just a reminder that The Leftovers are Monte, Joseph, Turner, Taylor, Kyle, Brittany and Michael. And while they're currently solid, Kyle has been planting seeds to split them up. Michael also considered flipping on Monte at some point, which is interesting as Monte has mentioned Michael's name for a future target. All alliances eventually have to turn on each other, so it's just a matter of when.
Within The Leftovers, we of course have The Pound: Monte, Joseph, Turner and Kyle. That core group of men is what scares Michael, Brittany and Taylor, who have their own Final 3 deal within the group. Kyle, Michael and Brittany also have a deal going, and it seems Kyle really trusts those two the most out of that group.
Final 2 deals within The Leftovers are Michael and Brittany (known as The Chenbots) and Kyle and Turner. Monte, Joseph and Taylor don't have any known Final 2 deals. But Monte an Joseph do have a side thing with Indy. That's not a very strong connection, but it seems to be in place to protect the guys if Indy wins HOH ever.
The remnants of the Girls Girls alliance are still a thing, as in Alyssa, Indy and Jasmine have each others' backs and know they. need each other. Outside of that trio, Jasmine has an odd deal with Terrance, but I don't see that really ever going anywhere. And of course Alyssa has hew thing with Kyle, which has developed into a full-grown showmance.
That leaves Daniel off on an island, all by himself. Of course he flew himself to that isolated island, so there's that. Daniel does seem to have the support of Terrance, but that's not going to do him much good. He also has his Festie Bestie Kyle trying to protect him (just to keep himself off the block), but that's also not going to do him much good.
And of course we have the forced Festie Besties, which don't mean a lot, and will be over soon anyway.
So until something happens with The Leftovers, there's not much I see changing in the Big Brother 24 house as far as alliances and deals go.
As always, thanks to @89razorskate20 on Twitter for helping keep the alliances and deals organized. Below is their most recent handy chart.