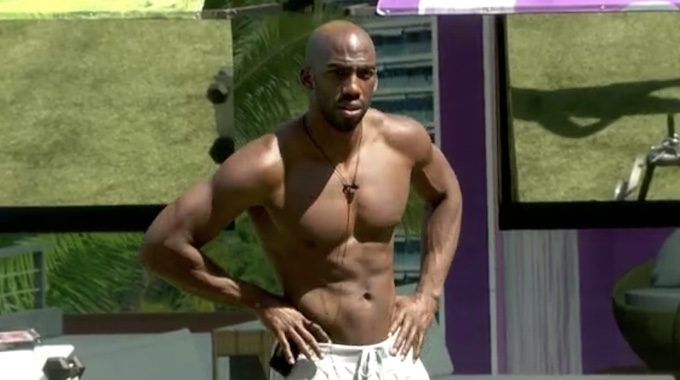 As we all know, typically the Veto Ceremony takes place inside the Big Brother 23 house on Mondays. However, we are at the end of the Big Brother 2021 season which means that the schedule inside the house is slightly different as we approach the season finale. So when will the Veto Ceremony on Big Brother take place for Week 11? Read on to find out!
We all watched as Xavier won the Head of Household competition after the Week 9 Double Eviction on Big Brother 23. Since we are down to the F4, there weren't many options this week for nominees. Xavier chose to put Kyland and Azah on the block with the plan of targeting Kyland. In order to do that, the rest of the house knew they needed to make sure that Kyland didn't win this week's Power of Veto comp.
After the feeds came back up from the Power of Veto comp on Saturday, we not only found out that Xavier won the Veto, but, based on Kyland's camtalking afterward, he came in last place in this week's competition. Kyland has had a feeling all week that he might be the one going on Thursday. However, that hasn't stopped him from trying to convince Xavier to use the Veto on him so they can stick to the plan of voting Azah out and the three guys heading to F3.
Unfortunately, since there is only one vote this week and no need to have any drawn-out campaigns or anonymity, the Veto Ceremony will happen on Thursday during the Live Eviction show. We can expect to see Xavier choose not to use the Veto, keeping his nominations the same which will make Derek the only vote for Week 11.
Throughout the week, Derek has been having a hard time with his decision to evict Kyland on Thursday because he isn't sure how the Jury will view his move. Do you think that Derek will follow through with the plan? Make sure you come back Thursday to find out!
Download our Big Brother App, join us on Facebook & Twitter, and get our Email Updates for more!