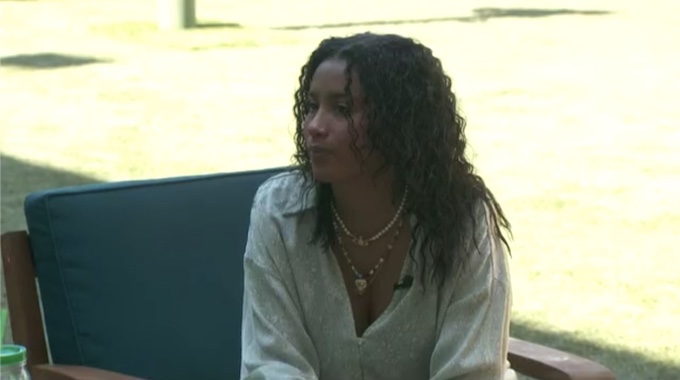 It is Veto Ceremony day inside the Big Brother 23 house. Christian is the Head of Household and he has nominated Hannah and Whitney for eviction on Big Brother. Read on to find out if the Power of Veto winner for week 4 of Big Brother 2021 plans to use the POV or not.
Christian, Hannah, and Whitney were joined by Derek X, Claire, and Azah in this week's Power of Veto Competition. DX made it very known that he didn't want to win this week's POV competition because he didn't want Hannah and Whitney to pressure him to use the POV. Claire didn't really have an incentive to win this week's POV because she is already safe until Jury. The only one that had an incentive to win, other than the noms, was Azah and that was because she knows that if one of the noms came down, she or someone on her team would likely be the renom option.
It wasn't really a surprise when the feeds came back up from the POV Competition and we saw the Veto medallion hanging around Christian's neck. However, Whitney knows that she is the target going into Thursday's live show and that didn't stop her from trying to sway Christian to use the POV on her. She promised to work with him and the rest of the Kings going forward and Christian told her that he would consider putting DX up in her place at the Veto Ceremony on Monday. Much like her pitch prior to nominations being done, Christian wasn't buying what she was selling.
Not too long after his conversation with Whitney, Christian told DF about Whitney's pitch. He then reassured DF that he had no intentions of changing his nominations or his target this week. He still wants Whitney to go this week which means that the Power of Veto will go unused again this week on Big Brother 23.
What do you think of Christian's choice to target Whitney? Is she the best target for his game?
Download our Big Brother App, join us on Facebook & Twitter, and get our Email Updates for more!