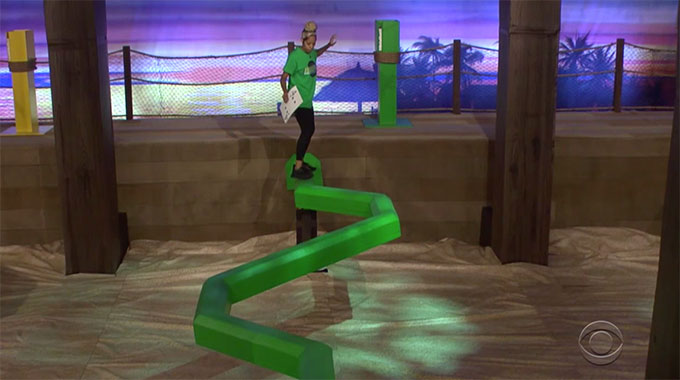 As we head into the fourth week of Big Brother 23, it's time to take a look back at the past week and pull out best and worst moments.
So far, Big Brother 23 has been light on the drama, but the gameplay has been some of the best we've seen in years. Of course, they meet and talk about game a little too much, and are a bit too friendly, but that will surely chance soon. Anyway, let's dig in.
The Best Moments of Big Brother 23 Week 3
Tiffany and Derek X in the Wildcard Competition. I loved seeing Tiffany and Derek X team up to take out Britini in that competition, just to help execute their plan this week. Britini took it way personally, as did Azah, but it was great gameplay and it paid off for them. Loving the gaming this season.
Xavier targets Brent. I cannot express how refreshing it is for the first three evictees to be men, two of those from two of the worst casting archetypes we tolerate season after season. I'm talking about Travis, the surfer douche and Brent the muscle-y bro douche. No offense to Brent, but he needs to go because we never see the game play out like this, so it's exciting to see the kind of guy who usually runs the season go this early.
Christian wins the Power of Veto. I'm not so happy he won as I am that Brent lost. See above.
Brent's dumb-dumb edit. Again, no offense to Brent, but the edit this past week on the episodes have been pretty funny at Brent's expense. We saw him continue to think he was going to be able to pull off the best blindside in history by staying this week over Britini. The lack of self-awareness with this guy is actually quite astounding.
Xavier's diary rooms. We finally get those diary rooms Xavier talked about pre-season. I think I recall predicting we would get some good DRs out of him and we did this week. I particularly loved his acting like the airline captain, telling Brent they have arrived at his final destination. A+ stuff.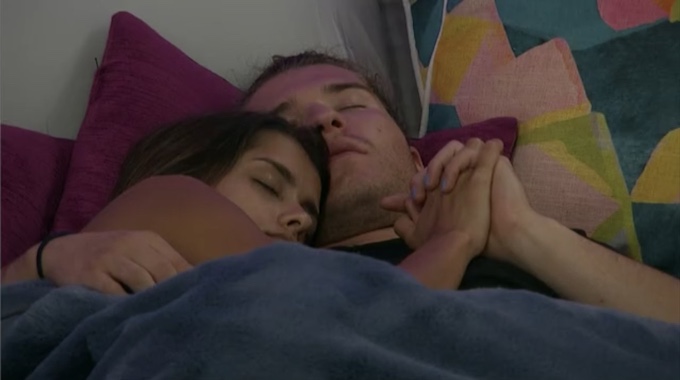 The Worst Moments of Big Brother 23 Week 3
Azah and Tiffany disagreement. I really hated to see Azah so upset with Tiffany over her and Derek X taking Britini out of that safety competition. Azah just can't look past emotions to see how great that gameplay is. Overall, I'm pretty disappointed in Azah because pre-season she made it sound like she was going to do what she had to do and play cut-throat, but she's the exact opposite of that actually in the house.
Britini's reaction. I know it must suck being on the block two weeks in a row, but if you want to avoid the block, make connections and alliances! She hasn't done anything but stick to her team, the Jokers, which true to its name is probably the worst team in the house. Branch out! And calm down while you're on the block before you make yourself the real target.
Derek F ruins the blindside. We almost had Brent's jaw dropping like BB8 Dustin or BB14 Danielle. But Derek F had to ruin it for us. He told Brent the night before eviction that he didn't have the votes to stay. What an absolute disappointment. And even though Julie Chen pretended that the blindside was still in place, it really wasn't. Brent would have been much more shocked.
Julie's interview with Brent. I was very much disappointed that Julie didn't talk to Brent about the big reason why he was the target this week: How he treated the women in the house. But I guess it might look a bit hypocritical for her to ask a man about how he treats women considering what her personal life has looked like the past couple of years.
The showance. Is it too  much to ask to not have a showmance? At the very least could it be Derek X and Hannah instead of Christian and Alyssa? Bleh.
What were your top and bottom moments of Big Brother 23 Week 3?