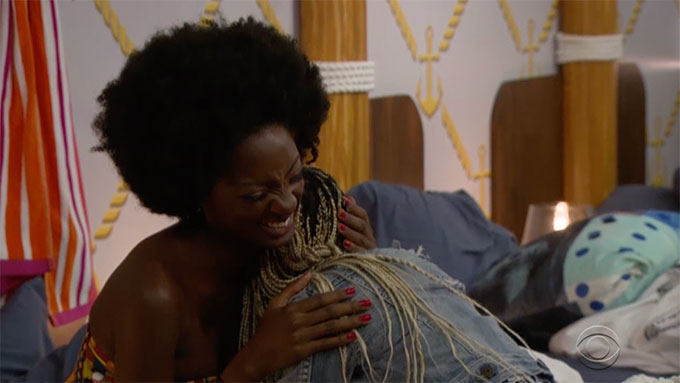 Big Brother 23 Week 2 is in the BB history books, but as we head into Week 3, let's take a look back at the best and worst moments of week 2.
The Best Moments of Big Brother 23 Week 2
Sarah Beth Wins The Wild Card Competition. Not only did Sarah Beth winning the competition allow Kyland to go after Frenchie, it also wasted Brent's one shot at winning the competition, freeing him up to be a target Week 3.
Kyland Makes The Right Move. When Kyland won the Head of Household competition, a lot of people were unsure what he'd do. I honestly didn't know if he would go after Frenchie. But Frenchie's first week in the house was such a mess that Kyland had to go for it. And he did. Good job, Kyland. That is how you handle a HOH reign.
Tiffany and Azah's Fake Crying Segment. Nothing has made me laugh more in a recent Big Brother season than the two of them pretending Tiffany was crying over missing her son just so they could talk game. That was brilliant and hilarious. Tiffany is definitely the star this season, and that's saying a lot since there are a lot of great houseguests this season.
Derek X Wins The Veto Again. We have a Veto King in the making with Derek X. Him winning veto helped keep Kyland's HOH running smoothly. Of course, depending on who you ask, that made may have made the week a little less exciting, but for some people, Frenchie going home was all the excitement they needed.
Everyone Wants Brent Out. Since Frenchie's fate was sealed early in the week, the rest of the week was spent picking the target for this week. And it was an overwhelming majority that wants to go for Brent. And the way the HOH competition played out Thursday night, that path has been cleared if Xaiver chooses to do so.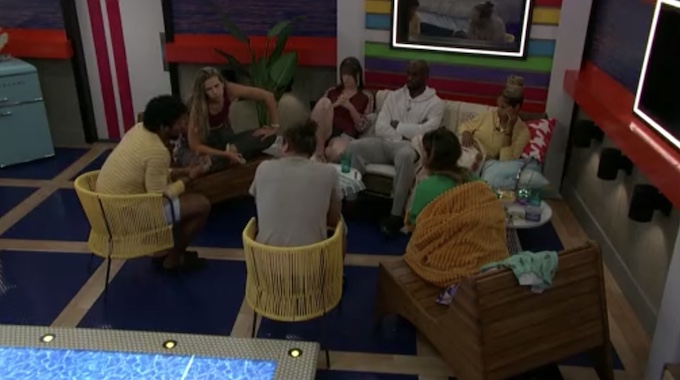 The Worst Moments of Big Brother 23 Week 2
Too Many Alliances. More alliances formed this week, and while some were smart to cover people's bases, it's becoming confusing and exhausting. It leaves too little options for nominees, and since this cast doesn't seem too interested in dramatics, everything is playing out a bit too calmly. Which leads me to my next entry …
Where's The Drama!? Week 1 was pretty dramatic, but even then everyone remained calm. And Week 2 was like a best friend group sleepover, only even less drama than one of those. I don't need any knock down drag outs, but I would like some drama. I hope it happens soon. Don't get me wrong, I'm enjoying this season, but I need some action soon!
Alyssa and Christian. Ugh. I thought for a second we might not have any showmances this season, but looks like these two seem to think they were cast together just for that reason. They're totally playing it up for America, because in their minds, they think that is what we want. Spoiler, it's not what we want. Hannah and Derek X, however, we wouldn't mind seeing where that could go …
That HOH Competition. How low rent was that. And that super tricky question where Xaiver accidentally won HOH …
Britini's Rap. Sorry, I hated it.
What were your top and bottom moments of Big Brother 23 Week 2?