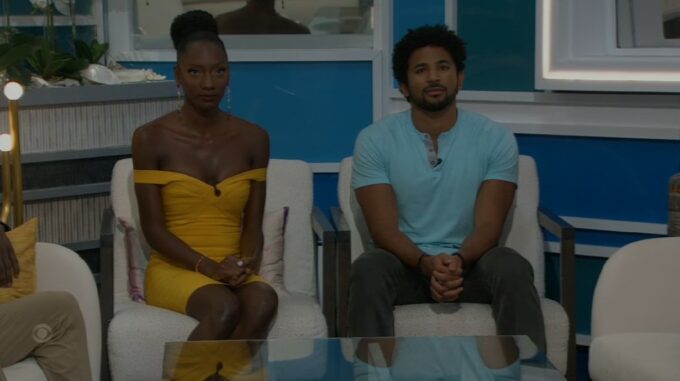 It's Big Brother 23 Finale Day as we continue our end-of-season coverage with a look back at the best and worst moves of the season.
I put a callout on Twitter to help me with this list, so if you don't agree with these, blame Twitter! I'm kidding. You can still blame me. Anyway, let's take a look.
The Best Moves of Big Brother 23
1. Tiffany Comes Up With The Cookout Master Plan. Despite what Derek F might think, Tiffany came up with the Cookout's master plan. Of course the whole pawn alliance pawns thing has been used before, but it was never so thought-out and successful as Tiffany's plan.
2. Kyland's Blindside. Again, I'm sure Derek F will take credit for this, but it was Xavier's idea. X knew Kyland had to go, and knew the only way to do it was through a blindside. And it turned out to be one of the most exciting moments of the season.
3. Destroying The Slaughterhouse. I can't even imagine what this season would look like had Kyland not sent Frenchie home week 2, and the rest of the members of the Slaughterhouse abandoned it.
4. Derek X Playing/Evicting Christian. Christian was ready to go after Derek X, but Derek played into the whole "let's shield each other" idea, and it worked out because, Christian could hav easily shot at DX the week he was HOH. But DX made the first strike the following week, and sent out the biggest competition threat.
5. Hannah Convincing Christian/Others She Wasn't The Right Target. It wasn't looking too good for Hannah early in the game. At first she was laying too low, but then when she realized she could be the target, she kicked into gear. If she had gone home that week instead of Whitney, this whole game could have played out differently for her and The Cookout.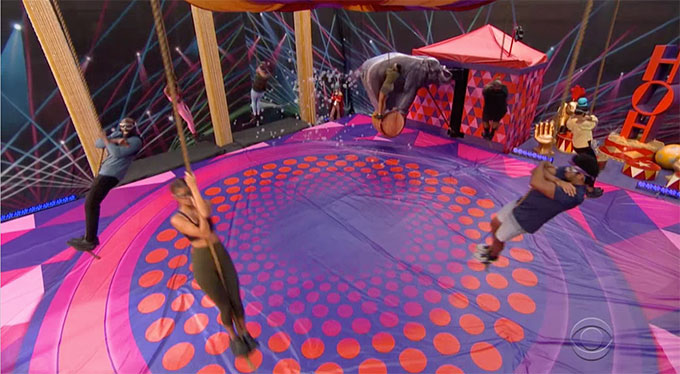 The Worst Moves of Big Brother 23
1. Kyland Evicting Tiffany. This was by far the worst move, because all it did was clear the path to the finale for Xavier and get Kyland sent home at the Final 4. Kyland made a lot of bad moves this season, but this was by far the worst. Kyland should have rode with Tiffany and Hannah and targeted Xavier, and had he done so, this Final 3 would look much different.
2. Frenchie's Whole HOH. This was almost a tie with Kyland evicting Tiffany when it comes to bad moves. Frenchie did every single thing wrong that first week. From even winning the first HOH, to promising everyone safety, to going back on those promises, to creating the Jokers… it was all just so, so bad — entertaining, but bad.
3. Claire Not Using The Secret HOH To Her Advantage. I understand why Claire kept Tiffany's nominations the same. She had every reason to believe she and Tiffany were each other's ride or die. But Claire should have just secretly nominated Xavier and Kyland, and who knows how the game would have ended up.
4. Derek X Not Playing The Roulette Competition. I think DX would agree this was the worst move he made. It was definitely his fatal flaw. I'm not sure why he felt so comfortable that week (I think Hannah played a large part in that, which was both a good and bad move on her part), but he really should have just played. Especially considering production kept asking him if he was going to. I think they were trying to throw him a hint and just didn't catch on. That's the recruit showing.
5. Tiffany Winning That Second HOH. I knew this was a bad idea when it happened and expressed my concern on Twitter. I received an outpouring of disagreement, though. I was told it wasn't bad for her, and that had she not won she still would have been a target, blah blah blah. But I'm sorry, it was a bad move. Had she let Kyland win, he would have made everyone in the Cookout mad instead of her, and the whole progression of of the next HOH wins could have changed. Tiffany could have won the HOH Hannah won, then Hannah could have won the next one that Kyland won that ultimately sent Tiffany out. I mean sure, those things might not have happened, but winning that HOH did Tiffany NO favors, and even forced her to evict her closest ally Claire. I'm a Tiffany fan, but was not a fan of this move.
There are many more bad moves this season, like Christian targeting Whitney, Britini's wasted eviction, Derek F's every move … the list goes on and on. But these are the Top 5 based on my thoughts, and many Tweets from Big Brother 23 fans.
What do you think are the best and worst moves of Big Brother 23?