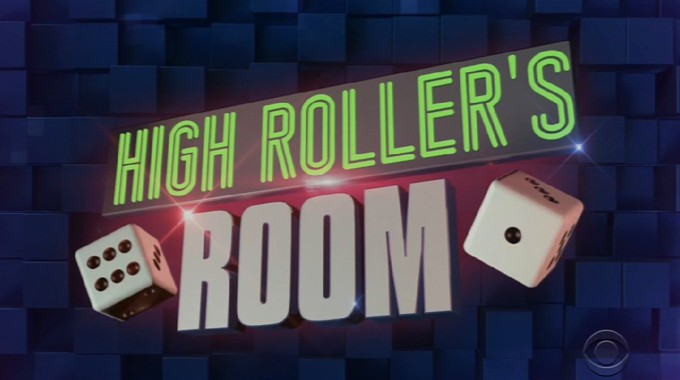 The High Rollers Room twist made its second appearance today on Big Brother 23 as the HGs went back to the room to learn their awarded points and the next challenge to win the latest twist power. Read on for the results from the Live Feeds.
With the Double Veto power used up last week that option was out of play this round which left the Nominations Roulette and the Coin o' Destiny. Sounds like the former came into play, was won, and used. The nominations from earlier are looking a little bit different right now heading into Saturday's Veto comp.
Big Brother 23 Week 7 High Rollers Room:
Alyssa won Noms Roulette
Alyssa saved Derek F
Xavier renom'd randomly (by the Roulette, of course)
Claire & Xavier are the new noms
Share the Spoilers with Friends:
Well, that kinda changes things but not by much. DF was the pawn, not a target, so swapping him out for another Cookout member changes pretty much nothing. Xavier probably has an even lower risk of getting "oh well" voted out this week compared to DF.
Bucks wise, the HGs have discussed that DX, DF, and Claire got 100 Bucks then Xavier, Alyssa, and Hannah each got 75 Bucks. The rest of the HGs received the base of 50 Bucks.
Sounds like Alyssa is also safe for the week as a bonus for her High Roller win here. That leaves just DX as an option outside the Cookout that's still left for this round…
DX is getting a lot of attention right now as a likely renom target for Thursday. If he gets picked for Veto, wins, and saves Claire then we'll have ourselves an interesting ball game. Otherwise, it's another Cookout domination eviction.
What do you think of these High Roller results? Are you glad DF was saved instead of Claire? Does it make any difference for Xavier to be up on the Block?
Don't miss another Big Brother spoiler! Download our Big Brother App, join us on Facebook and Twitter, and get our Email Updates for even more all summer long.