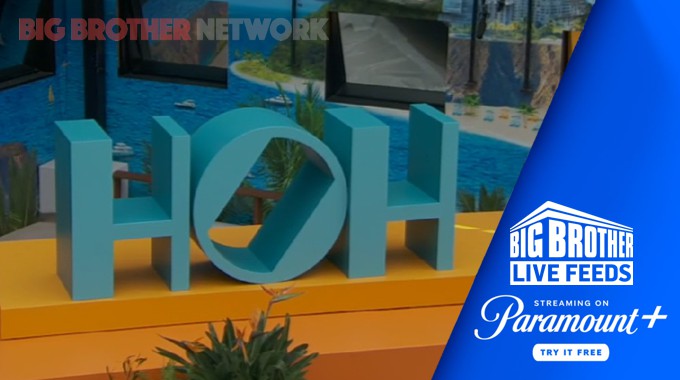 Rumble in the Big Brother 23 backyard is coming up tonight with another Endurance HOH comp heading our way on the Live Feeds after the next live eviction. The pressure is on for the one and only non-Cookout competing to stand her ground against the dominating force. Get ready to join us tonight either on the Feeds or with our live coverage throughout the comp right here on the site.
We're down to just eight Houseguests after the next eviction and with Sarah expected to leave over Kyland he'll be back in the battle for his first endurance comp after missing the last one a month ago. The Cookout will be working together to make sure they take out Alyssa while Claire is expected to have to throw this comp and we'll see how that works and how obvious it is when she loses.
No word yet on which Endurance competition the HGs will face tonight on Big Brother, but we've got The Wall out of the way so I won't be surprised for some Slip N Slide action with possibly a side pot of a cash prize to attract those HGs feeling a little too comfy, ahem Derek. Maybe that's how they can get Claire to throw it without being too obvious by having her pursue the lesser reward.


Want to watch the upcoming Endurance HoH Comp? You will need your Big Brother Live Feeds through CBS's Paramount Plus. There's a free one-week trial that you can use to get started and see what you think. After that, the cost is $4.99/mo, or about 16 cents a day. Really cheap entertainment if you want.


Try Live Feeds 1 Week Free! Only $4.99 per month thereafter. Sign-up now.
Get signed up now to avoid the rush and be ready to watch starting right around 9PM ET (6PM PT) tonight right after the live eviction show ends. Who do you want to see pull it off? Share your pick below!