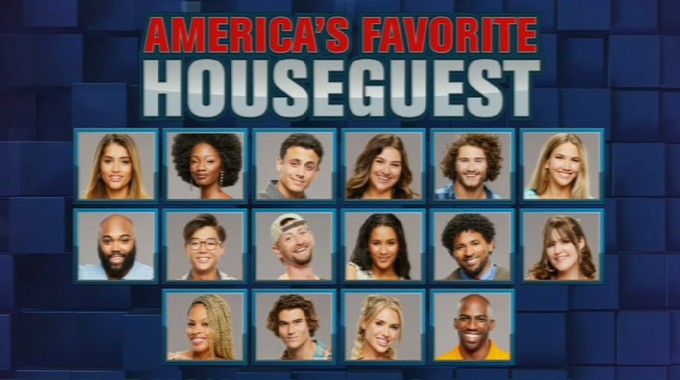 Who is your favorite Big Brother 23 Houseguest? Now is your chance to vote for America's Favorite Houseguest on BB23 and help award your pick a big prize of $50,000! Yes, CBS has doubled the prize money which is awesome and puts it just behind second place at $75,000 and first place at an amazing $750,000 this season.
As we have confirmed again and again, every Houseguest is eligible, even the final two Houseguests are able to win so no need to wait! Start voting NOW! If you've got a favorite then get to voting now and do it every day until the Big Brother finale deadline of Sept. 29th at 9AM.
Voting is now open but it's *only* by TEXT and *only* one vote a day every day until Wednesday, Sept 29th at 9AM PT on finale morning! That's important to note there is no online voting and you can only vote by text messages. So that's different (and disappointing) this year. Ready to pick who you want to win that extra prize money? Here's how to vote:
To vote, you must be 18+ years old and text your favorite Houseguest's name to 97979 before 9:00 AM PT on Sept. 29th.

You may vote only once a day, and text STOP at any point to cancel, as data and message rates may apply.
Again, voting is ONLY via text. No online official voting whatsoever. And take note that the voting is going to be very picky on how you submit, so best of luck to some of these HGs who could easily get mixed up in the process (I'm looking at the Dereks).
Here's the specific spelling you'll need for each Houseguest:
Alyssa
Azah
Brent
Britini
Christian
Claire
Derek F
Derek X
Frenchie
Hannah
Kyland
Sarah Beth
Tiffany
Travis
Whitney
Xavier
While we wait for the official results be sure to come back here and vote each day in our poll too! Make your pick below now and then tell us why you're voting that HG to win America's Fav.
If you don't see the poll, click here to refresh the page