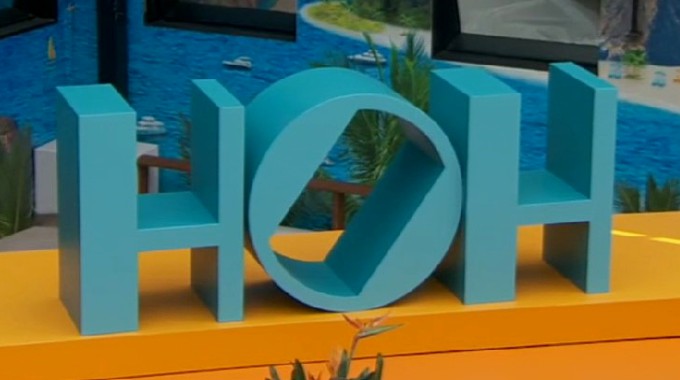 Big Brother 23 spoilers are here for the first round of the Final Head of Household competition featuring the endurance battle between Azah, Derek F, and Xavier as they battled for a guaranteed seat in the third round ahead of next week's Big Brother finale!
Whichever two Houseguests lose out in this round will still have one more chance in the second HOH competition later this week. Then the winner of that round will get to compete against this round's winner to control the F2.
So who won the first round of the Final Big Brother HoH comps? Read on for the spoilers & details.
Big Brother 23 Spoilers: Final HoH – Round 1:
Xavier won Round 1
Azah and Derek F will compete in Round 2
Xavier will face off against R2 winner in Round 3
Derek F lasted 19 minutes and Azah held on for 26 minutes before slipping, making Xavier the winner of the first round.
No surprises here, right? I think we all were expecting Xavier to win out on this endurance comp which again underscores his decision to target Kyland at F4 or else he would have had a tougher competitor in this round. Now that this one is done it'll be up to Azah and Derek to see who gets the second spot in Round 3. Place your bets!
This is it, folks. No more noms, no Veto, no nothing but the Final HOH as we're now down to the last few steps of BB23 and its Final HOH. We'll be watching for Round 2's results next.
There are no more nominations or Veto comps. We're down to the last rounds of the season's Final HoH. We'll be awaiting Round 2's results later this weekend and you'll get those results from us as soon as it happens. Download our Big Brother App then join us on Facebook & Twitter for the updates.