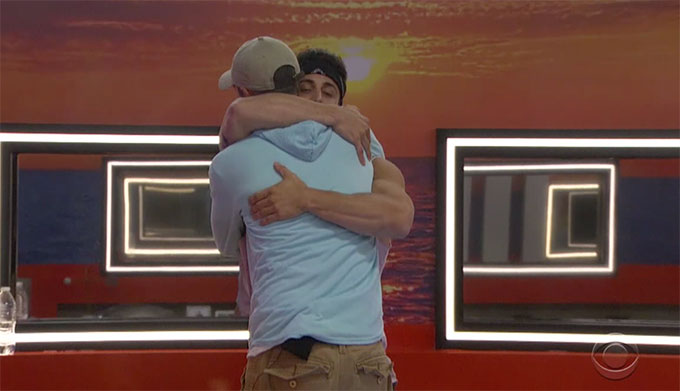 If there's one thing Big Brother 23 HOH Frenchie hates more than "meatheads" it's a showmance. He has even dubbed himself the "Showmance Killer." He hates showmances so much that he completely invented one to have an excuse not to target an actual meathead.
Or at least that's how it seems considering that the first nominations went down on DAY 3, and no one in the house was or is actually showmancing. But a lot of what Frenchie has done this week doesn't make sense if you're watching this all play out on the Big Brother Live Feeds.
But let's start at the beginning of Sunday night's show.
The second episode of the season picked up right after the Head of Household competition and as the 16 new houseguests got a closer look at the house and let the reality set in that they're on Big Brother 23.
They do the whole let's meet each other thing in the living room, but Frenchie is ready to make his two nominations, he says in the Diary Room.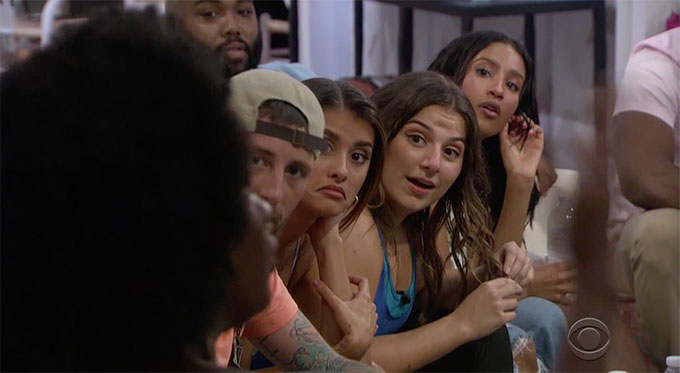 And he seems to have his sights on the "meatheads." He says those are Travis, Brent, Xaiver and Christian. But he already promised Travis and Xavier safety for some reason. So it looks like his choices will be Brent and Christian.
And then Frenchie and Derek F instantly make a Final 2. They plan to be ride-or-dies. For now … (Again, you don't get to see all of this on the episode, but Frenchie made alliances with almost everyone in the house).
And then Frenchie tells some of the girls that he plans to be a showmance killer this season and advises them to not get into one.
Frenchie meets up with Alyssa and tells her not to stress out because she's not even on his radar. And he goes from woman to woman, telling them all they're safe. He's not going for any women this week.
And he tells us in the Diary Room that he's not going to nominate the usual suspects (the weak, the women, the minorities). "It's time to get a big meathead out of this house."
Brent seems to be the main target. But then Brent goes in to talk to Frenchie and completely charms Frenchie, and they even end their meeting with a hug. I wasn't sure if Brent was ready to play Big Brother until this moment. But then again, Frenchie doesn't seem that hard to bamboozle, so maybe I'm giving Brent too much credit.
So Frenchie lets us know that since he's good with Brent now, that only leaves one meathead – Christian.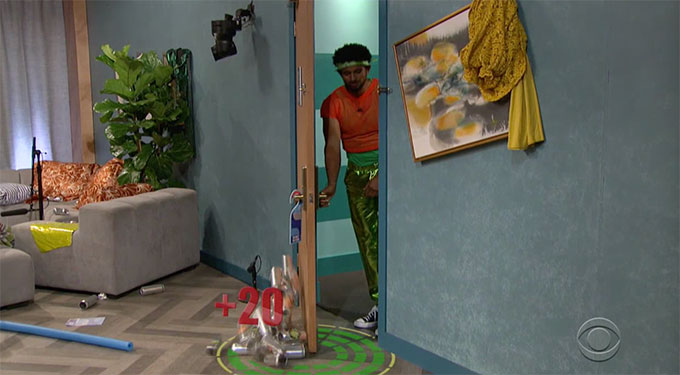 Now it's time for the Wildcard Competition. Each week the three eligible teams must choose one player to send into the competition. Only three people will compete each week. The winner will earn safety for themselves and the ability to give safety to one other player.
The three players picked to play the Wildcard Competition are Kyland, Christian and Hannah. So let's get to the competition and see how that plays out.
For this competition, the players have to search through some trashed rooms to find three items (a phone, a wallet and some keys) and do so very quietly. If they make too much noise, they get penalized for each noise they make.
Kyland is up first. And he doesn't do so well. Christian is next and he seemingly does much better. Hannah is last to go and it seems she maybe did better than Kyland but not as good as Christian. Let's find out:
Hannah scored 414
Christian scored 125
Kyland scored
That means Christian won the first Wildcard Competition.
So there goes Frenchie's other target.
Christian gets to spin a wheel to decide how many members of his team are safe. If he spins a 3, they're all safe. But if he spins a 1 or 2, he can only save that number of people.
And he spins a 1. Christian picks Xaiver for safety.
So now that Frenchie and Brent have a bromance and Christian is safe, what is Frenchie going to do? He can't go back on his word to the last meathead (Travis) eligible to be nominated!
One thing he does do is make everyone panic and rethink all the things they had previously thought about him. They can tell he's got a big case of HOHitis and they're not pleased with this side of Frenchie.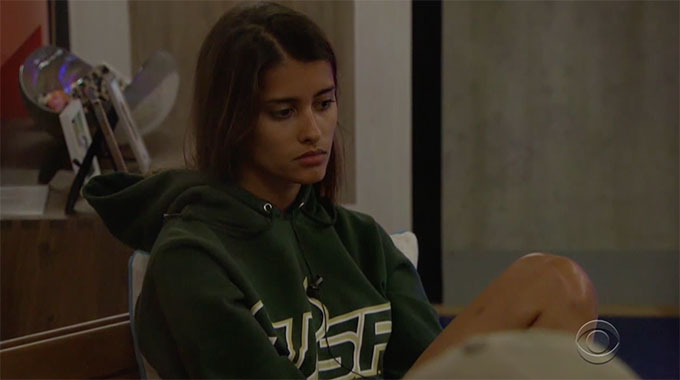 And since he's walking around spying and observing, he decides that Alyssa and Christian are clearly on the verge of a showmance. So Alyssa might be in his sights.
But keep in mind, he started the week off by saying he wasn't going to nominate women. Or minorities (but the show decided to edit this out, but he said it many times on the Live Feeds). So he was able to go back on those promises but bow the one he made to an actual "meathead."
So at the nomination ceremony he nominates Kyland, because he says he needed someone he could trust to play in the veto competition, and Alyssa because she's the bait to catch a big fish or something. I guess the big fish is Christian and since Alyssa is Christian's imaginary showmance, I guess she's the second best thing.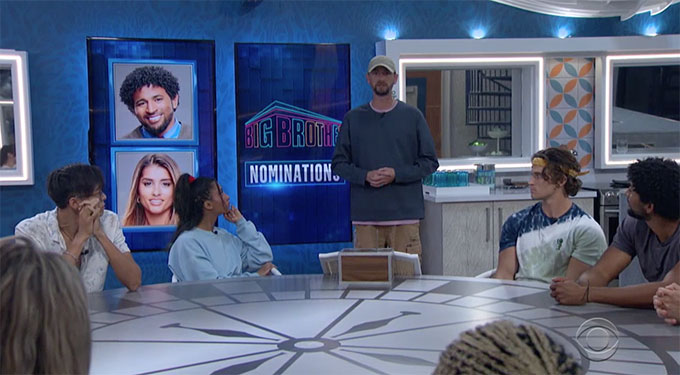 What did you think of Sunday's episode of Big Brother? Did Frenchie's nominations make any sense to you?