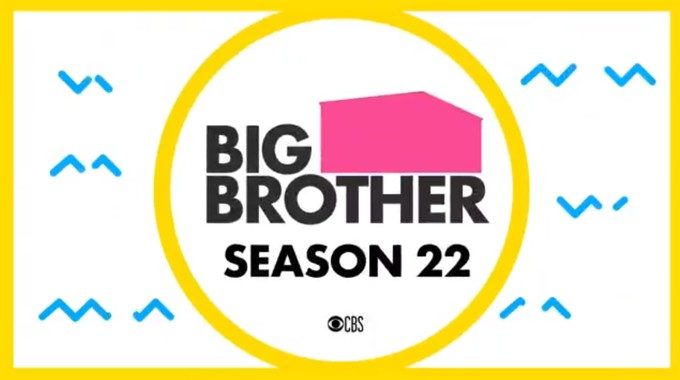 The Big Brother 22 preseason is warming up fast after yesterday's accidental leak of the new BB22 All-Stars logo merchandise and now we've got a rumored premiere date from a reliable source that says the BB22 season is coming up quickly!
After Monday's reveal of the new logo design for Big Brother 22 CBS was quick to remove the content from their online store but we already captured everything and you can see all the items and the new design for All-Stars 2 here. Looks like someone jumped the gun on that release because there's even more important news now for the upcoming season: when it's going to start!
According to Hamsterwatch and her sources, Big Brother 22 will start on August 5th in the current plans. Wait, what? Just over two weeks away? That's what she's hearing and sharing from a source considered solid. With such a short timeline that's got me wondering how they'll pull it off.
August 5th is 15 days from today and quarantine in the COVID-19 world is 14 days. Houseguests would need to be in Los Angeles immediately, like NOW, and then the Big Brother season would need a live launch instead of the more common delayed premiere after a few days in the house for production to put together their premiere content. I'd love to see a live premiere in the fashion of BBOTT and with returning HGs they'd know the routine well enough to pull it off, so yeah it's possible.
We've also heard from BBGossip that he's expecting a BB22 premiere on the 12th which has a little more buffer with that extra week. Either way, no one knows for sure right now, not even production as the ongoing pandemic is keeping everything uncertain but it doesn't keep us from being hopeful!
Speaking of being hopeful, here's a bonus for you. Last night on the Live Feeds stream the new Big Brother logo appeared running in loops so production is putting the pieces in place and now we just need those HGs to get to LA, settle in, and stay healthy!
🤯 #BB22 https://t.co/8kIXZySVMQ

— Big Brother Network (@bigbrothernet) July 21, 2020
Want to help us again this season? When you sign-up for your Live Feeds Free Trial please do it through our site banners or links and it goes a long way to helping us keep things going, especially in this crazy year. Thank you! It's greatly appreciated.
Stay updated on our Big Brother 22 All-Stars season coverage and join us on Facebook & Twitter plus our Email Updates and get our Big Brother App for alerts all season.