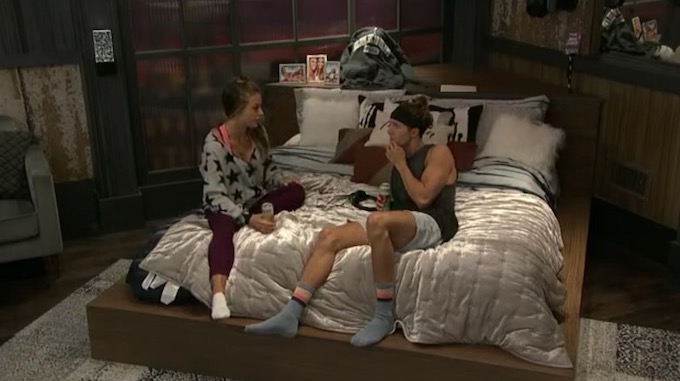 We have officially made it to week 3 of Big Brother All-Stars and with another HG voted out, another HG has taken power. Based on conversations within the Big Brother 22 house, we have a pretty good idea of what will happen during Friday's Nomination Ceremony. Read on for the details!
Tyler is in power this week and him being part of several alliances, none of which include two specific HGs, we could only assume that this will be a pretty easy week.
Janelle and Kaysar have been pretty high on everyone's list inside the house and Janelle has made it known to Memphis that she has caught on to a big alliance within the house. The problem with that is, Janelle didn't realize that Memphis is also part of that alliance.
When Memphis went back and told Tyler, Nicole, Dani, and Cody about Janelle's realization, the four of them wanted Memphis to take a shot at her last week. However, because Memphis had a good rapport with both Janelle and Kaysar, he didn't take the shot.
Now that Tyler is in power, he is planning to make the move. This also has a lot to do with the fact that Tyler has deals with just about everyone in the house except for Janelle and Kaysar so he doesn't really have much of a choice.
With Janelle and Kaysar as his choices for nominations, the Safety Suite should be a non-issue with Memphis, Nicole, Enzo, and Dani being the only HGs left to play. With all of them being aligned with Tyler, I don't see one of them trying to save Janelle or Kaysar this week.
We will have Safety Suite and Nomination Ceremony spoilers for you throughout the day so be on the lookout!
Download our Big Brother App, join us on Facebook & Twitter, and get our Email Updates for more!