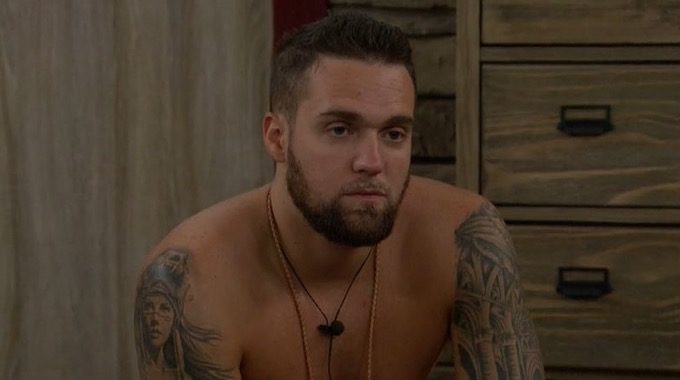 There has been a lot of drama inside the Big Brother 21 house and because of that, the plan for the Power of Veto has changed. However, there are some HGs inside the house that have recognized that the HOH's plan might not be what's best for their game.
With Nick in the HOH, he has chosen Jessica and Cliff as his nominees for eviction. The original plan was to evict Cliff this week because of information overheard by Christie and Jackson during his Cliff Notes morning shoutouts. In these shoutouts to his family, he has laid out his entire game, including that he would target the couples first if he ever became HOH. Nick didn't like the sound of that so he decided that Cliff needed to go.
However, last night before the Nomination Ceremony, Nicole thought that she would look out for someone she once considered her friend in the house. Nicole went to Bella to warn her that the alliance that Bella and Nick are a part of were planning on taking them out had one of them won HOH this week. Bella then went to her alliance with this information after the noms were set to confront them. Well, in true Gr8ful fashion, they were able to turn the tables on Nicole and make her public enemy number one.
With that being said, Nick, Cliff, and Jessica are going to be joined by Christie, Jackson, and Kat in Saturday's Power of Veto competition. Christie has told Jessica about what happened with Nicole, but how voting Nicole out doesn't do anything for her game. Her and Analyse had the same conversation last night on the feeds and she agreed as well that Nicole doesn't need to go just yet.
After the POV players were picked, Nick asked Christie if she won, would she used the POV. Christie asked him if he wanted her to and he told her yes. He also told her that he was sending Nicole out of the house this week. Christie told him and Jessica that she would use the POV on Jessica if she won it, that way Cliff would still be on the block, but Nick would also get what he wants, the opportunity to put Nicole up.
What do you think of this turn of events? Who do you hope wins the POV?
Download our Big Brother App, join us on Facebook & Twitter, and get our Email Updates for more!