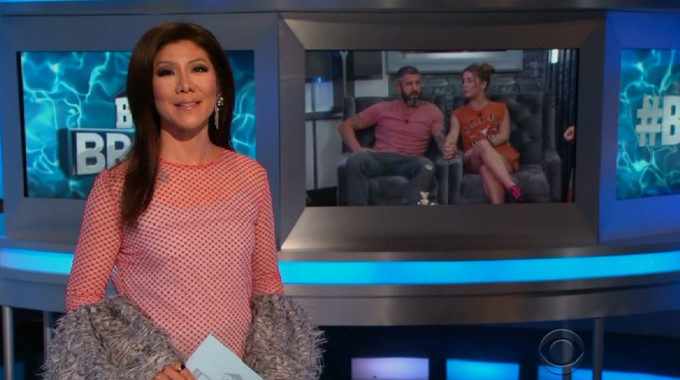 Eviction night arrived for Big Brother 19 as the last showmance of the season would be thankfully put out of our misery one way or the other. Either Raven Walton or Matthew "Have-Not Rules Don't Apply To Me" Clines was set to go. After the vote was final it was time for the HGs to crown a new Head of Household but that brought its own drama, more unusual than most.
It's been a very heated few days in the Big Brother house and with most of that peaking after the Veto meeting we should have plenty of interesting content to watch leading up to the live portion of the night. Matthew and Raven let loose on Jason before Matthew deciding to abandon his place as a participant in the game and wait out his final days with complete disregard for the rules of the game. I'll be glad to see him gone.
Don't miss this week's eviction episode! You can stream it live on CBS's All Access in most markets across the US so you don't have to miss any of the fun even if you're out tonight.

Along with Thursday's votes will be one extra vote for Matthew as a penalty for his flagrant violation of the Big Brother rules. This vote works as one extra vote cast him from the start.
Big Brother 19 Results – Week 9 Votes:
Production votes to evict: Matthew
Alex votes to evict: Matthew
Kevin votes to evict: Matthew
Paul votes to evict: Matthew
That's enough votes
Christmas votes to evict: Matthew
Josh votes to evict: Matthew
By a vote of 6-0, Matthew Clines has been evicted from Big Brother 19.
The HoH competition was delayed due to rain, the first time that's ever happened, said Julie Chen. It was the running, track start competition where HGs have to hold a button and then the last in each race is eliminated. After 90 minutes of down Feeds we got the surprising results.
Big Brother 19 Results – Week 10 HoH Comp:
Julie Chen announced that next week is a Double Eviction, but we already talked about that happening so now big surprise. Still fun news to have it confirmed.
After the show we'll be racing back to the Live Feeds for the eviction fallout and the next rounds of planning for this week's target. Grab the Free Trial and join us there!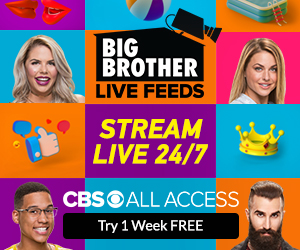 Want more? Download our free Big Brother App, join us on Facebook & Twitter, and get our Email Updates! We'll keep you updated with the latest news and our in-depth reviews of the season.