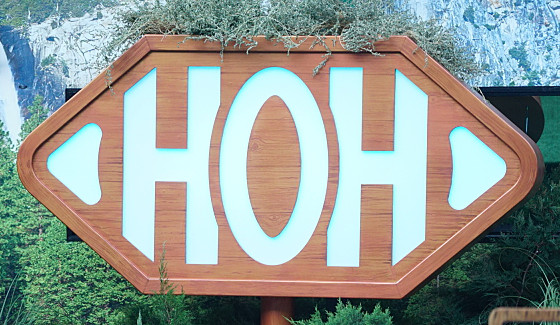 Big Brother 19 sent another Houseguest out the door and that means it's time to crown another Head of Household. Ready for some more Big Brother spoilers? We know who is in charge of nominations this week and that's more important than ever this season as the target list thins.
This week's competition is the sprint challenge that requires Houseguests to hold a button until the screen displays "Go!" Any false starts and you're out of the comp. Well I guess we can be sure that Christmas won't be running…
Paul's plan going in was to convince Alex, Raven, and Kevin to throw the comp to Josh or Christmas. Obviously Christmas is out of the equation now, right? RIGHT?! If Josh got HoH he'd be targeting Alex and Jason with Jason as the primary objective.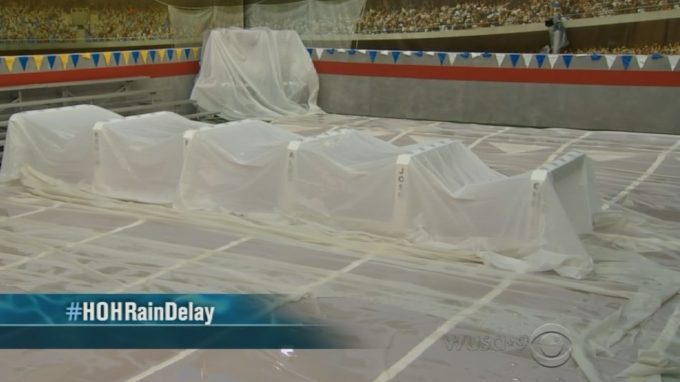 Due to a rain delay, the first ever according to Julie Chen, we didn't get to see the HoH comp start. Then, unlike the last time this was a HoH comp (BB17), we didn't get to see it on the Feeds. 90 minutes after the show ended the Feeds came back to this shocker.
Okay, this isn't a joke. These are the real results. Again, I'm not joking about who just won the running competition.
Big Brother 19 Week 10 HoH Comp:
Christmas won HoH… in a foot race… with a broken foot.
Gallery: HGs react to HoH Comp
Christmas thanked the other HGs for messing up. So here's what I think happened. You'll remember that Paul had convinced everyone to throw this challenge, including this week's targets, or at least the one member of Alex and Jason who could compete. Then this comp requires you to hold a button until the right time or you're disqualified. If everyone let go of the button early then she could win without ever moving an inch. This is basically a joke of a win. She didn't win, everyone else just lost.
Update: HGs' discussions confirmed my suspicions. Christmas won because everyone disqualified themselves out of the comp. She said she never even moved, but had planned on trying to hop to the finish line. This is suspicious though as Christmas said last week that doctors wouldn't clear her putting weight on her broken foot for at least a couple more weeks. Hmm.
Nominations will be held on Friday then the Veto comp will be on Saturday. It'll be a very busy weekend!
Grab your Live Feeds Free Trial to watch the next week for free then keep it for $5.99/month. That's only 20 cents a day for 24/7 access to Feeds content and we're down to the last month.


Download our Big Brother App then join us on Facebook & Twitter for the updates.