It was time for a new Head of Household in the Big Brother 19 house last night and we had a Hex'ing good time ahead of us with the final Den of Temptation set to be unleashed on the game before the night was over.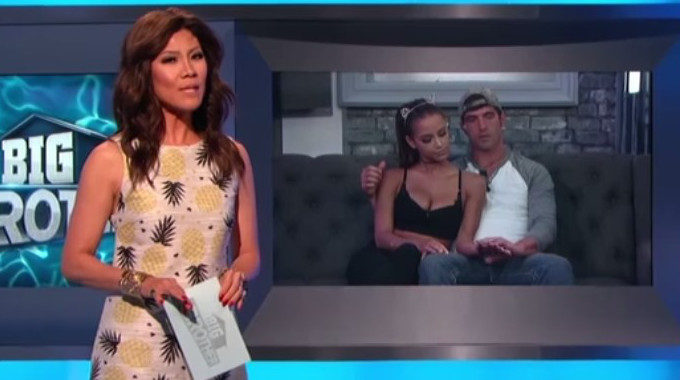 Paul, the outgoing HoH, had sent his targets Cody & Jessica to the Block and while he knew the Hex was out there he still did not quite know just how it would work. Sure, she's explained it to him, but he's expecting a few twists to follow that won't be. Should she use her Halting Hex power, like I'm expecting, then there's no vote here and we'll move on to the next Head of Household competition.
Don't miss this week's eviction episode! You can stream it live on CBS's All Access in most markets across the US so you don't have to miss any of the fun even if you're out tonight.

Before we can even get to all this craziness we've got to still get through the Veto Ceremony and Paul's efforts to pitch Jessica a deal to not use her Hex power and let them vote out Cody.
No surprises here, but Paul used his Veto to save Jason. Since he was the 3rd nominee there was no renom. That leaves Jessica and Cody on the Block to face this eviction vote… if it happens at all.
There was a LOT of awful behavior in the house but CBS only scratches the surface of what happened. We've got the Highlights Report (Part 1 & Part 2) and even that is tough to get it all in. You'd need to watch the Live Feeds for the full story.
Big Brother 19 Results – Week 5 Votes:
"Halting Hex rise, Eviction Night dies!" Jessica announces she's using the Hex. There is no vote & NO eviction tonight.
With the vote/non-vote over we've got the Head of Household Competition. HGs will be putting their way to control of the nominations
Big Brother 19 Results – Week 6 HoH Comp – "Gravestone Golf":
Round 1: Matthew – 6
Round 2: Alex – 2
Round 3: Mark – 15
Round 4: Jason – 15
Round 5: Cody – 21
Round 6: Christmas – 21
Round 7: Elena – 13
Round 8: Jessica – 2
Round 9: Josh – 23
Round 10: Raven – 13
Round 11: Kevin – 6
Josh wins HOH! Oh my. Well we know where this is going to go, right?
Gallery: HoH Competition 'Gravestone Golf'
BUT, all hope isn't lost for Jessica & Cody's game. One can win the Temptation Comp to be safe then the other of the pair could be saved by the Veto. If that happens, well then watch out Mark.
Here's the timeline so you're ready: Friday has the Temptation Comp & Nominations. Saturday has the Veto Comp. Monday as the Veto Ceremony. Stick with us for all of those spoilers!
After the show we'll be racing back to the Live Feeds for the eviction fallout and the next rounds of planning for this week's target. Grab the Free Trial and join us there now!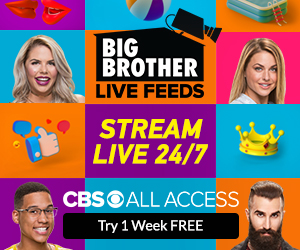 Want more? Download our free Big Brother App, join us on Facebook & Twitter, and get our Email Updates! We'll keep you updated with the latest news and our in-depth reviews of the season.