We finally get to nine votes after weeks stuck at ten in the Diary Room on Big Brother 19 only to have the whole thing resting on the edge of Jessica Graf's big decision tonight. Will she use her Halting Hex and throw the HGs for a loop?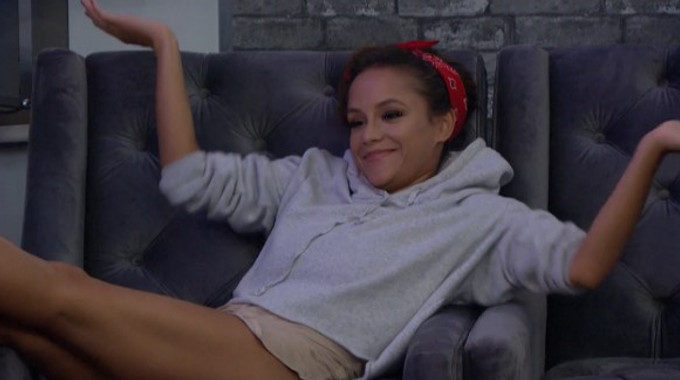 Really though, there's no mystery here. Jessica has to use the Hex. Last night's episode left us with a cliffhanger trying to suggest that Jessica might not know whether to save Cody or hang on to her power for an extra week. Ain't gonna happen.
Paul has his targets right where he wants them, but that isn't good enough this time around. When Jessica uses her Hex it'll stop the vote from even happening as she'll have to make the announcement before anyone goes in the DR. The vote will vanish, no one will be evicted, and the night will carry on to the next HoH comp, a putting challenge, to secure the power and control of the next nominations.
Of course it's entirely possible that Jessica decides against saving her ally Cody, but it's so illogical that I'd be shocked even by Jessica making that kind of move. We'll be watching to see what happens because should there be a vote the HGs will have to decide to get their bigger comp threat or the nominee who holds a special power for another week.
Join us back tonight at 9/8c to find out, but while we wait share your thoughts on what you expect.