We've wrapped up the latest live eviction as we waited to find out who was voted out last night on Big Brother 19 and which Houseguest would rise to power amid another round of the sides of the house facing off for control. This time around we had a new HoH by the end of the night.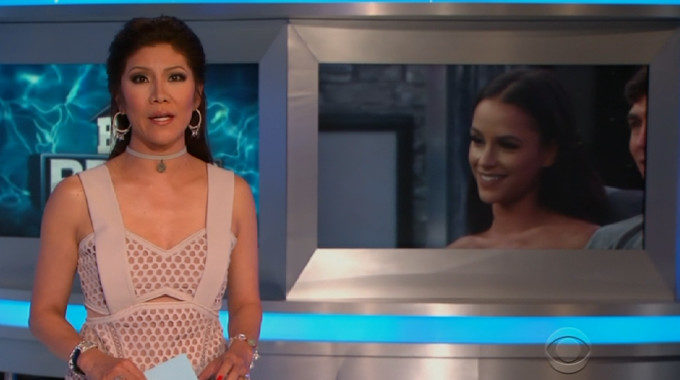 We've got Josh and Ramses on the Block with one of them set to be voted out when the house reveals its week long plan to undermine Jessica's goals and likely set Cody off on another round of death glare raging. Good times.
After the voting is over we'll see the Houseguests compete to see who has the best memory from the images Big Brother showed them last night on the Memory Wall. Who do you want to see take control and pick this week's noms?
Don't miss tonight's episode! You can stream it live on CBS's All Access in most markets across the US so you don't have to miss any of the fun even if you're out tonight.

Big Brother 19 Results – Week 4 Votes:
Cody votes to evict: Josh
Jason votes to evict: Ramses
Alex votes to evict: Ramses
Mark votes to evict: Josh
Elena votes to evict: Josh
Kevin votes to evict: Ramses
Matthew votes to evict: Ramses
Raven votes to evict: Ramses
Christmas votes to evict: Ramses
That's enough votes.
Paul votes to evict: Ramses
By a vote of 7-3, Ramses Soto has been evicted from Big Brother 19.
After the eviction the HGs will be set up in the backyard and we should be watching this competition play out to completion. Last night the HGs had to memorize images from the Memory Wall about evicted HGs with fake tattoos on them. Then the HGs had to answer questions about what was on each HGs.
Gallery: Inked & Evicted
Big Brother 19 Results – Week 5 HoH Comp:
Round 1: Elena is eliminated.
Round 2: Mark, Alex, Cody, Kevin, & Josh are eliminated.
Round 3: Everyone stays.
Round 4: Everyone stays.
Round 5: Christmas and Jason are eliminated.
Round 6: Matthew and Raven are eliminated. Paul wins!
Paul wins HoH!
Back inside the house Jessica just dropped the news on the HGs that she got the last Temptation. That leads us to Julie revealing the "curse" portion of that Temptation. There's a new weekly competition for the house for the next three weeks. It's the Temptation Competition. HGs can opt to compete for safety, but no one has to play. Last place player each time will be the 3rd nominee on the Block. Hmm. We'll have to see how this works, but it sounds like filler for the Sunday shows.
After the show we'll be racing back to the Live Feeds for the eviction fallout and the next rounds of planning for this week's target. Grab the Free Trial and join us there now!
Want more? Download our free Big Brother App, join us on Facebook & Twitter, and get our Email Updates! We'll keep you updated with the latest news and our in-depth reviews of the season.