The Power of Veto Ceremony is coming up later today for the Big Brother 19 Houseguests and so far this one is less certain that I would have expected, but with three nominees and a terrible Hex offer in the mix I guess this should be expected.
Update: Veto Meeting spoilers are in! Find out if the PoV was used & who are the final noms this week.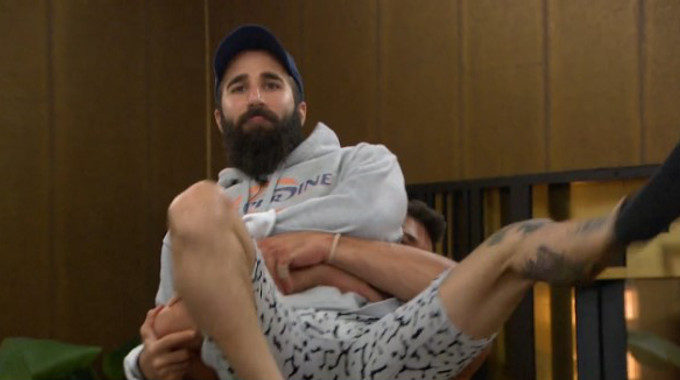 All the nomination decisions are held by Paul this week. As both the Head of Household and Veto winner he'll be calling the shots for who ends up on the Block for Thursday night.
Paul's first plan was to leave Jason on the Block, save Jessica, renom Elena, and convince Jessica not to use the Halting Hex so they could vote out Cody. Too foolish, right? So then Paul spoke with Jason about the simpler plan of saving him and seeing what happened on Thursday night.
With Jason as the 3rd nominee, thanks to losing the Temptation Comp, if he came down then no one would go up in his place. That would leave Jessica and Cody alone on the Block.
Well on Sunday morning Paul was back to the original plan. He became convinced that he had a shot at getting Jessica to not play the Hex and let them vote out Cody. Paul pitched this deal to Jessica who actually started making counter offers on what she'd want in return.
Since the whole thing is messy to start with Paul thought Jessica might be more willing to go along with this ridiculous plan if she was 100% safe this week. That would require him to save her. It's an option Paul was considering at times on Sunday.
Jason agreed to this new idea and told Paul he could stay on the Block. I don't see Jason being in any actual danger for various reasons, so this isn't the worst move by him. Should Paul save Jessica instead of Jason then Elena would likely be the renom. Remember that Mark won the Temptation so he's safe from any nominations all week. Per Jessica's demands she wanted Alex targeted, so maybe Paul could end up renom'ing Alex instead as an additional gesture of goodwill to Jessica.
I'm waiting for final talks this morning to see which way Paul will finally decide to go here. Three main options: 1) Do nothing and have 3 Noms. 2) Save Jason, leave Jessica & Cody. 3) Save Jessica, renom Elena and have 3 Noms.
If Paul is willing to keep trying to get Jessica to not save Cody with the Hex then Paul might as well leave Jason up there and vetoing Jessica to have any slim chance at his deal being accepted. If Jessica is up there on the Block I'd say things go from one in a million to one in a no-damn-chance for her to not use the Hex.
We'll be watching for the Veto Ceremony later this afternoon and will have the spoiler results then. What do you think of Paul's various Veto plans? Which way do you think he'll go today?
Get the results when they're announced. Grab our Big Brother App and we'll send you an alert when the spoilers are in. Join us on Facebook, Twitter, and by Email Updates to get more results all season.