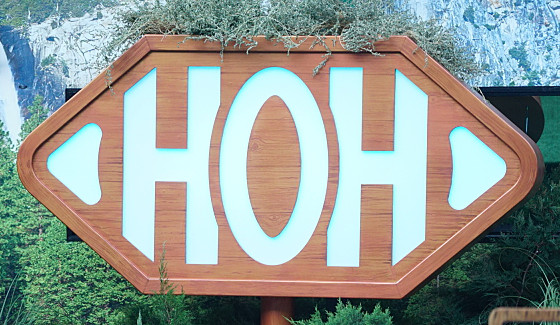 Big Brother just said farewell to two more Houseguests during this week's Double Eviction and that left us without anyone in charge of this madhouse. Time to put a fix to that with another Head of Household competition.
This was a wild DE with Jason leaving first and Raven out behind him after Alex pulled off the upset and won HoH. But you know what that means, she can't win HoH two weeks in a row. The target now will definitely be Alex and Paul already has her convinced that he was just as much a victim in the DE as she was. Sucker.
Big Brother 19 Week 11 HoH Comp:
I thought this would be the BB Comics comp, but that's usually a Veto one. We saw a teaser trailer earlier for "The Revengers" so there were Vets in the backyard for the comp, but it turns out it was to host a regular HoH comp and they'll still have the annual BB Comics memory challenge on Saturday.
Gallery: HGs After BB Comics Comp
It's really all the same whoever won HoH, either Josh or Christmas. Paul had wanted Raven to be here to take the shot at Alex for them, but she's gone so now they've got to do the dirty work themselves. Well, not Paul, of course. I meant "they" as in Paul's minions will have to do the dirty work for Paul. Good for Paul, bad for the rest of them.
So Alex is the target and Kevin is the backup. Josh said earlier that it wants to be upfront with Alex, or at least upfront once the Veto comp is over.
Noms should end up being Kevin and Alex and I don't see it working out any other way, but we'll know for sure tomorrow. I'll tell you know though, Josh is not going to flip on Paul and he is definitely not going to flip on Christmas. Don't hope for some craziness where Josh decides to get Paul out this week. Not going to happen and with everyone convinced Paul is with them then no one will turn on him.
Nominations will be held on Friday then the Veto comp will be on Saturday. It'll be a very busy weekend!
Grab your Live Feeds Free Trial to watch the next week for free then keep it for $5.99/month. That's only 20 cents a day for 24/7 access to Feeds content and we're down to the last month.

Download our Big Brother App then join us on Facebook & Twitter for the updates.