The first Big Brother 19 endurance competition for Head of Household arrived following the first live eviction of the season. Fans were able to watch this backyard battle play out live online as the sides face off for control of the next nominations. Find out who won the power this week for the new HoH.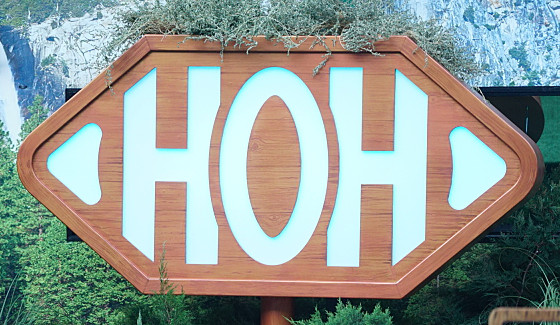 You could follow along with our live updates below or watch the HoH Endurance Comp streamed live on the Big Brother Live Feeds through All Access. Use the Free Trial now and see what all the fuss is about, but you've been warned, Feeds are fun and addictive!
So who won the Big Brother HoH comp? Read on for the spoilers & details.

The competition is themed for Candy Crush and requires the HGs to find "candy", break it open to collect tickets, then turn those tickets in for balls to roll down three different ramps to hit one pocket. First HG to complete the challenge, which must be done in turns, one at a time, will be the new HoH!
Big Brother 19 Week 2 HoH Comp:
7:05 PM BBT – Waiting on the Feeds to return…
7:22 PM BBT – Feeds are back! HGs scrambling to find tickets.
7:27 PM BBT – Paul took a shot at the ramp, but this is NOT going to be easy!
7:33 PM BBT – Kevin had a close one a bit ago. Lots of attempts but it's still going.
7:37 PM BBT – Paul was soooo close! His ball bounced off the rim of the hole.
7:39 PM BBT – Paul wins!
Paul hit the pocket using the curved ramp to land it in. Paul is the new Head of Household! Congrats to Paul. Watch out, Cody.


Gallery: Head Of Household Competition
Nominations should be coming up on Friday already so get ready for those spoilers soon, then Power of Veto comp will be held on Saturday. It'll be a very busy weekend! Download our Big Brother App then join us on Facebook & Twitter for the updates.