Nominations are in for Week 9 with the latest Big Brother 19 spoilers from the Feeds and we're on our way to the majority alliance starting to eat their own.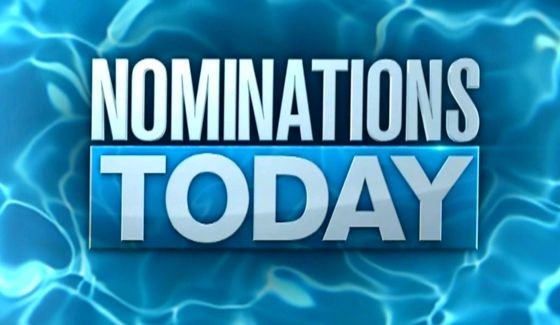 A few Houseguests were nervous during the day, but apparently not nervous enough to gamble on a pick from the Tree of Temptation. They're probably going to regret that later when they realize they've been lied to this week. It'll be too late then.
Big Brother 19 Week 9 Nominations:
Jason nominated: Matthew & Raven
Lots of smoke blown up at Matthew and Raven today as HGs denied knowing who would be on the Block or how Kevin was the real target. Nope. We knew Jason would go for them and they're going to be staying right where they are unless something changes with the Veto comp. Even better, Matthew has said they should save Raven with the Veto. Move over Marcellas? Could be interesting!
If one of these noms comes down then I'd expect Kevin to go up, but unless something really stirs the house then he'll be safe and whoever remains from Matthew or Raven will be going to Jury. Should noms hold, then Matthew heads out. Then again, the HGs are getting pretty annoyed with Raven at this point, so who knows.
Veto comp is coming up on Saturday and we'll be watching for the player draw and the results to share as soon the spoilers arrive. Who do you want to win the PoV?
Download our Big Brother App, join us on Facebook & Twitter, and get our Email Updates for more!
Grab your Live Feeds Free Trial to watch the next week for free then keep it for $5.99/month. That's only 20 cents a day for 24/7 access to Feeds content and we're down to the last month.