The latest Big Brother spoilers are here and we've got the results revealing which HG will be safe from nominations and eviction along with which one of them has earned a special spot on the Block this week for coming in last place.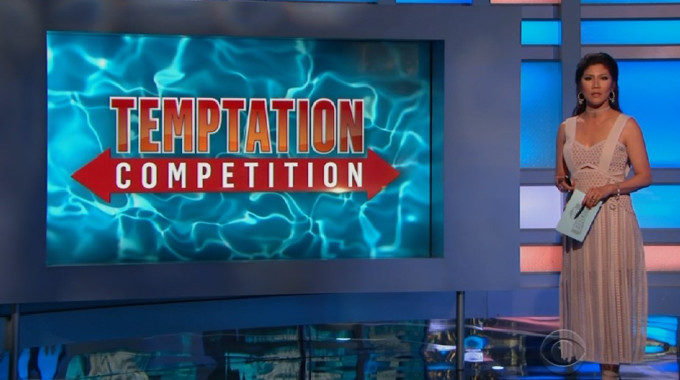 Again this week everyone was lined up to play though that didn't include the HoH, Alex, or Christmas since she's still unable to participate in physical events. And just like last week the target is on Cody so HGs were fearful that he'd either win the battle or come in last and secure a spot in the Veto comp. Did he pull it off again this week?
On to the latest results to help us prepare for Friday night's nominations ceremony. Find out who is safe and who is in danger now:
Spoilers: Temptation Competition – Week 7
Mark won the competition!
Matthew came in last. Matthew will be the 3rd Nom.
Mark ends up being safe this week, so the majority's Plan B is shot now. They were going to go after Mark if Cody won this comp, but since he didn't they can keep working on Plan A, but Cody does still have an out there too.
Cody will still need to be drawn for the Veto to avoid a Backdoor scenario and with only 2 players being picked that isn't easy. Then again, he pulled it off last week, and this time there is no Ring of Replacement to stop him.
What do you think of these results? Jump on the Feeds right now to see what happens next!
CBS is giving away 1-Month Free Trials of the Big Brother Live Feeds! Use Promo Code BB19SALE at checkout when you sign-up through this special link!

Nominations are tonight then the Power of Veto competition is coming up on Saturday and we'll have your spoilers then. Download our Big Brother App then join us on Facebook & Twitter for the updates.