We said goodbye to a hot week in the Big Brother 19 house and there was plenty of excitement for the Houseguests heading in to this next one too. Jury has arrived and the second chances are out the door with Jessica's departure. Will that be what it takes to wake up some of these sleeping campers? We talked to Big Brother's EP about that and more.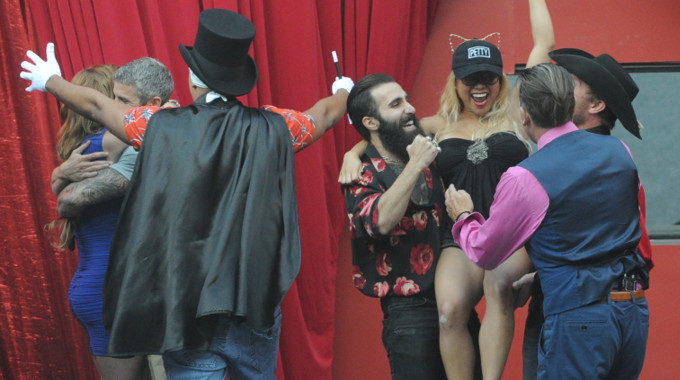 We asked Big Brother Executive Producer Allison Grodner not only about the sloth game style, but the angry side of things too. Fans are angry, Houseguests are angry, everyone's getting angry! So what's going on this season? Is it really worse than before? And lastly, we want to know more about next Friday's special episode. We didn't get much but there's a tidbit in there for us.
Big Brother Network: Julie Chen revealed there would be no returning Jurors this season, a first after several seasons and we're excited. Do you think this will finally be the kick in the pants these HGs need to get up and start playing?
Allison Grodner: I think they got the message that there is no second or third chance. They need to play hard from this point on because there will be no re-entry into the house.
The vitriol among Houseguests has been high this season, but Big Brother isn't known for being a group hug. Do you feel that Houseguests are getting more intense year after year or are viewers becoming more sensitive to fighting in the house?
Grodner: I think the tension in the house is different year to year. Last year had a couple of moments but the year before was relatively tame. BB19 is one of the more volatile houses for sure because the houseguests have united against a common enemy and you have big personalities like Josh and Jessica who have hated one another from the beginning.
A special episode is coming up next Friday. What can you tell us about the bonus Big Brother show?
Grodner: There will definitely be surprises and a special guest.
Thank you!
So another special guest, huh? Last year it was Ziggy Marley so maybe it's another performer coming to visit the Big Brother 19 Houseguests. Who do you think it could be?
What's your take on this past week of Big Brother 19? Share your thoughts below!