Nominations are in for Week 5 with the Big Brother 19 spoilers here from the Feeds after the big Temptation Competition played out earlier today and shifted some of Paul's plans for the week.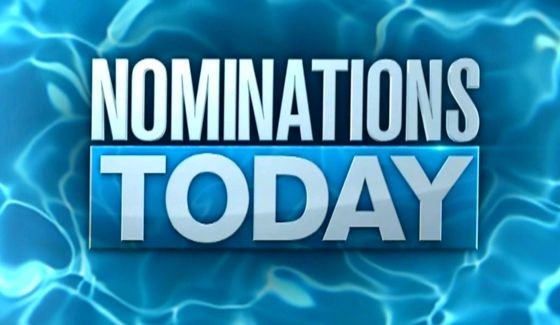 While Jessica and Cody did their best to play invincible, Paul wasn't convinced. Looks like Cody swapped a chance at safety for a flopped fake out instead. Jessica thought if they didn't take the chance to compete in the Temptation twist then Paul would believe her lie that neither were vulnerable to nominations. She wanted to get an extra week out of the Hex. It didn't work.
Instead, Mark won the Temptation battle and has safety from nomination this week. He won't be going up as a Plan B for Paul after all. But none of that really matters.
Big Brother 19 Week 5 Nominations:
Feeds came back HOT! Jessica & Cody are yelling at Paul in the HoH room that he screwed up. This is pointless and foolish of them because Paul called their bluff. They're just upset that Jessica's Hex is done this week instead of getting 2 weeks out of it. Cody is shouting "f**k you!" at Paul who tells him to get out of the room if he's going to act like that.
Flashback to 7:23 PM BBT 7/28 Cams 3/4 for the fighting on your Live Feeds.
Gallery: Cody & Jessica fighting with Paul
Okay, so Cody and Jessica are on the Block. If either of them are still on the Block come Thursday then Jessica will use the Veto, as she's promised. We can all see where this is going, right?
Two of them on the Block. Veto can only save one of them. No matter how you spin it, at least one of them will be up come Thursday night. Jessica will use the Hex and the week ends with no one going home. Paul will be watching from the sidelines at the next HoH, as EP Allison Grodner has already confirmed. No back to back HoH's for Paul since this is not a reset/rewind week.
Veto comp is coming up on Saturday and we'll be watching for the player draw and the results to share as soon the spoilers arrive. Who do you want to win the PoV?
Good times ahead on the Feeds! Grab your Free Trial to watch the next week for free then keep it for $5.99/month. That's 20 cents a day for 24/7 access to Feeds content. Super cheap.


twitter-tweet" data-lang="en">

Wow. That escalated quickly. Impressed by Kevin stepping between those two huge guys. #BB19 pic.twitter.com/9wN1VyojMi

— Big Brother Network (@bigbrothernet) July 29, 2017