Nominations are in for Week 3 with the Big Brother 19 spoilers here from the Feeds after late night talks led us to this week's decision by the new Head of Household.
Update: Veto comp is arriving early! HGs pulled players just before 9PM BBT then the Feeds cut for the competition.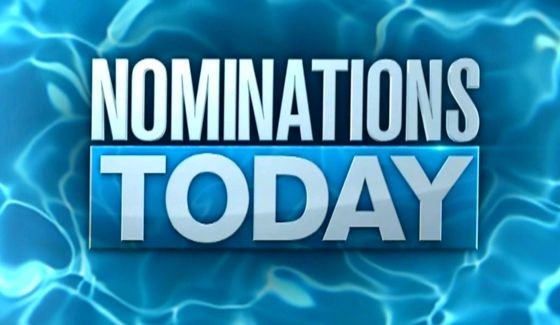 Alex is calling the shots and she's got a plan, but first she has to work in a sacrifice to the earlier alliance that she's hoping to infiltrate. That move is upsetting her allies, but do you think it'll backfire?
Big Brother 19 Week 3 Nominations:
Alex nominated: Dominique & Jessica
Jason and Kevin really didn't want to see Jessica going up. Jason wanted Matt & Dominique while Kevin said letting Jessica hit the Block was playing the week for the other side. Now Alex has said her target is Dominique with Christmas as the backup, but she's also mentioned hoping to get Jessica off the Block. It'd be an interesting week for her to start off like she's playing with the other side then end it with two of their own in the hot seat.
Veto comp is coming up on Saturday Friday night! That came up way early! What do you think of Alex's picks here for the nominations? Was the Jessica nom the right choice or just playing in to the other side's hands like Kevin suggests?
Good times ahead on the Feeds! Grab your Free Trial to watch the next week for free then keep it for $5.99/month. That's 20 cents a day for 24/7 access to Feeds content. Silly cheap.