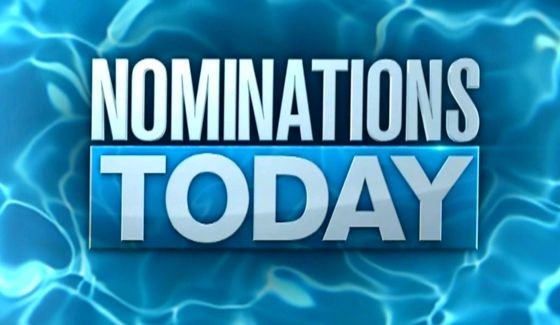 Nominations are in for the second round of events in Week 11 of Big Brother 19 and these spoilers come from the return of the Feeds after a day and a half away from us. These nominations are really just a place holder with only four Houseguests left in the game, but all the same we want to share what's going on.
Leaks got out before these and revealed that with Paul winning HoH the noms would be up to him and that he went with Josh and Kevin for his picks. Were those rumors true? Official results are in…
Big Brother 19 Week 11.5 Nominations:
Paul nominated: Josh & Kevin
Now it's up to the Veto results to decide who will be the final noms and who will be casting that sole vote this week. Right now Paul has himself in the perfect position since he can tee up the next vote and keep his hands off the decision once again.
Want to know who got the Veto comp win this week? Check those spoilers here and see!
Download our Big Brother App, join us on Facebook & Twitter, and get our Email Updates for more!
Grab your Live Feeds Free Trial to watch the next week for free then keep it for $5.99/month. That's only 20 cents a day for 24/7 access to Feeds content and we're down to the last month.