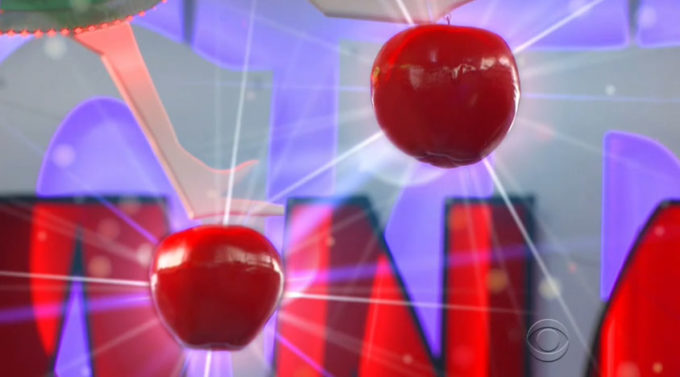 Update: The Tree twist is over. No one accepted the offer. Dud.
The Tree of Temptation returned to life today on Big Brother 19 for the last round of its twist as we waited to see what Houseguests might do after shunning the opportunity last week.
Well no surprise here, but when the Tree's announcement was made to the Houseguests, Flashback to 10:58 AM BBT 9/1, no one was interested in taking the bait. Not only did HGs ignore the opportunity at a power grab, they actively and rudely rejected the offer.
Josh yelled "f**k the tree!" while Christmas and Alex flipped the bird to the tree and mocked the announcement from Big Brother. I'm guessing Alex is going to regret that attitude in a few days with both her and Jason wishing they had taken a shot at that Double Veto chance. Oh well.
twitter-tweet" data-lang="en">

The Tree of Temptation has come to life again for its 3rd & final round. HGs mocked the announcement & flipped the bird to the tree. #BB19 pic.twitter.com/VlaT5U3u7I

— Big Brother Network (@bigbrothernet) September 1, 2017
The Tree will remain open for a little while longer, but I'm expecting it to close later this afternoon without anyone taking an apple. That would be the last chance for the twist and with the season finale in less than three weeks I wouldn't be surprised for the Summer of Temptation to come to a close.
Here are the remaining options for the tree's powers and punishments:
Second Veto
Eliminate 2 Eviction Votes
Bounty On Your Head
Can't Play In Next HoH
Save A Friend
Nominations are coming up later today. Read who we expect to go up and be ready for those spoilers later tonight along with the Veto comp tomorrow with results from the Live Feeds.