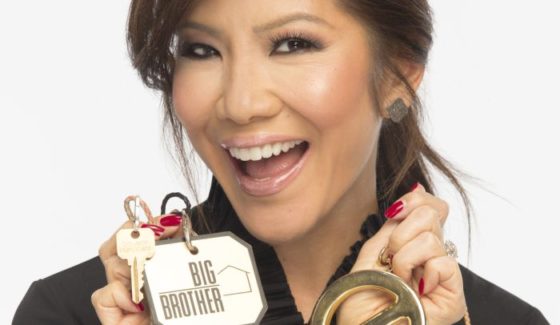 This will be a busy week for Big Brother 19 with three more new episodes set to follow Sunday's kickoff of the second to last week of the season. In fact, after this week there is just one more episode left in all of Big Brother this year when the winner of BB19 will be crowned!
While Monday's Veto meeting took place right on schedule earlier this afternoon the rest of the Houseguests' week is about to come racing down the lane at them. On Tuesday the Houseguests will be surprised by an early eviction but we won't see that happen. Instead the Feeds should go down midday Tuesday and stay off until Wednesday night, likely after the west coast broadcast.
That Wednesday night episode will be more than the usual Veto show of course. Julie will be back to host a pre-recorded eviction show featuring Tuesday night's events and airing Wednesday 8/7c on CBS and CBS All Access. By the end of that show we'll have our Final 4 HGs of the season but not for long.
Thursday night's show will be back to live action with the F4 as we prepare to find out which of them will meet the end of their game just short of the F3's Final HoH three-round competition. We'll see that episode at the usual 9/8c timeslot and our live coverage will be here on the site at 9PM ET.
Following all that we'll get one more extra episode this week on Friday night at 8/7c. Now this is probably just going to be the memory lane episode and why not, it's been a whole whopping three or four weeks since the last one. Instead of showing us the first round of the final HoH comp we'll probably get an hour long "remember that time last week?" before the F3 HGs go to the backyard and start their big endurance comp. We'll probably only see it all get started.
After that we'll only have next Wednesday for the two-hour Big Brother 19 season finale starting at 8/7c on September 20th. There's no Sunday episode in between since CBS is hosting the Emmy Awards show that night (Sept. 17th). So it's this week then the big season ending. Can you believe it?!
The final four episodes of Big Brother 19 are here. Wednesday (8/7c), Thursday (9/8c), Friday (8/7c), and then Wednesday, Sept 20th (8/7c) with the two-hour finale. Who is going to make the cut from F4 to F3? Will Paul try to cut Josh for his recent suspicious behavior or will the trio stick together and kick Kevin off to Jury after Alex? We'll find out in the next few days.