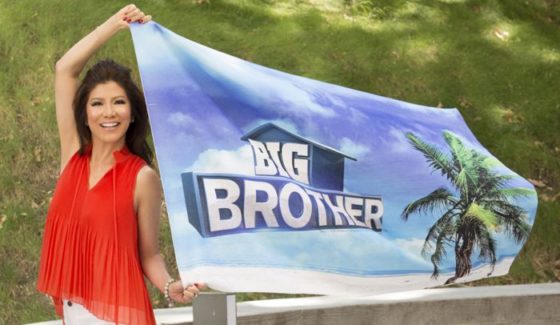 Five Houseguests and less than two weeks to go on Big Brother 19 means we need to start ramping up the pace even more. Last night's Double Eviction was a step in the right direction but next week there will be two more eliminations to get us down to the season's Final 3 Big Brother Houseguests.
Instead of another DE there will be two separate eviction episodes between Wednesday and Thursday night starting on Sept 13th. Houseguests won't have to wait that long for the results though as Julie will likely be arriving on their screen a day sooner.
Last year this was a special Tuesday episode but the routine should be the same. Feeds will go down a day before the episode and the HGs will get an early eviction event before the next round of events will take place in a compressed fast forward week. This year that means Feeds going down next Tuesday until after Wednesday's special show airs.
Now while CBS will do their best to protect the results of who gets evicted and who wins the next Head of Household comp we did get those spoilers leaked early last year. Fingers crossed we'll have the same happen again this round, but if we don't that news will be revealed and confirmed when the Feeds come back after Wednesday's episode finishes out west.
All this means we'll see two HGs evicted next week to yield our F3 by the end of Thursday night. Someone will be out the door on Tuesday night in the game but we won't see it until Wednesday. When the Feeds come back after Wednesday's episode we'll leap forward to the latest results with the next HoH and the season's most critical Veto win.
Best part is these episodes will all be held in their regular time slots of Wednesday at 8/7c and Thursday at 9/8c so there's no shuffling on your DVR or nightly schedule. Now there will be a fourth episode next week that's off the usual routine. CBS has moved up the regular Sunday (9/17) episode to that Friday (9/15) due to the Emmy Awards that Sunday. So be sure to clear your Friday night for that.
We're nearing the final stretch of Big Brother 19! Are you ready to see things close out and move on to get ready for Celebrity Big Brother arriving this winter?