You know the new season is close when it's time for our annual roadmap review of the major events and schedule for the upcoming premiere of Big Brother 19 later this month. It's almost here!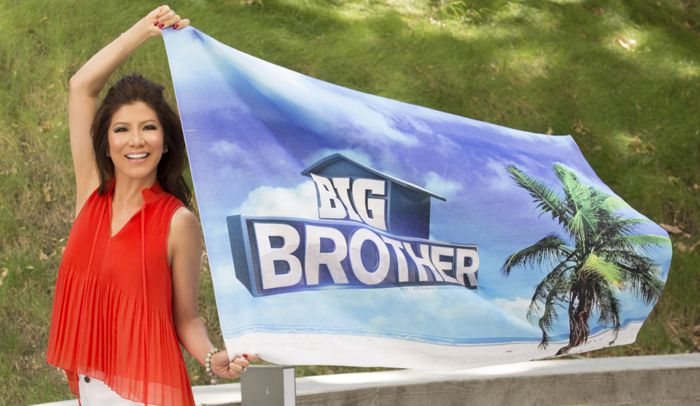 In just two short weeks from tonight, on June 28, 2017, we'll be settling in to see the BB19 Houseguests head inside their summer home, but there's several important events leading up to that plus more can't-miss details the day after as well.
Most importantly we need to meet the Big Brother cast and that will be revealed next Monday at 8AM PT as part of an exclusive streaming event on your Live Feeds with CBS All Access. If you haven't signed up yet then be sure to get the Free Trial and you'll be set to go for the event that morning.
Want to show your support for our site? Use our link here to sign-up for your Big Brother Live Feeds and at no cost to you CBS will credit us for your subscription. It's a big part of how we make the site work and keep such strong coverage running all summer with guest writers, our free app, and much more. Thank you in advance. We truly do appreciate your help.


Try 1 Week Free! Only $5.99 per month thereafter. Sign-up now.
A couple of days after the cast reveal then we'll get our detailed look inside the newly redesigned house. We'll have to keep an eye out for any potential hidden spaces again this season! There's likely going to be a guided video tour with Julie Chen as well, but I haven't seen a date for that set yet.
The exciting reveals will probably go quiet after that until the following Wednesday when we'll prepare for the season premiere. After that we'll still have a bit more of a wait for live action from inside the house. Live Feeds won't start until after the second night's episode broadcasts out west. Same goes for the first Big Brother After Dark which is back on Pop TV for BB19.
Here's a rundown on the highlights that you'll want to mark on your calendar.
Roadmap to the Big Brother 19 season premiere:
Big Brother 19 cast bios revealed – June 19th @ 6AM ET
Big Brother 19 HG interviews on Feeds – June 19 @ 8AM PT (11AM ET)
Big Brother 19 House revealed – June 21st
Big Brother House tour video – TBD
BB19 Cast HGs enter the house – anticipated June 22nd
Big Brother 19 premiere on CBS – June 28 @ 8PM ET/PT (2-hour show)
Big Brother 19 episode 2 – June 29 @ 9PM ET/PT
Live Feeds turn on – June 29 @ 10PM PT (1AM ET)
Big Brother After Dark premieres – June 30 @ 1AM ET
Once we're through this stretch of events then the season will hit its stride with three nights a week including Sunday (8/7c), Wednesday (8/7c), and live eviction shows on Thursday (9/8c). This should run on through mid-September with the season finale, but there's a lot to see before we can start worrying about that.
Make sure you're ready for Big Brother 19! Download our Big Brother App then join us on Facebook & Twitter and don't forget our Email Updates for daily coverage sent right to you. We've got a busy summer ahead and are looking forward to sharing it with you and our community again for BB19!