We've got our latest Popularity Poll results for the Big Brother 19 season along with the next round's voting now open and ready for your picks. Read on to see the last week's results and your chance to support your favorite HG this week.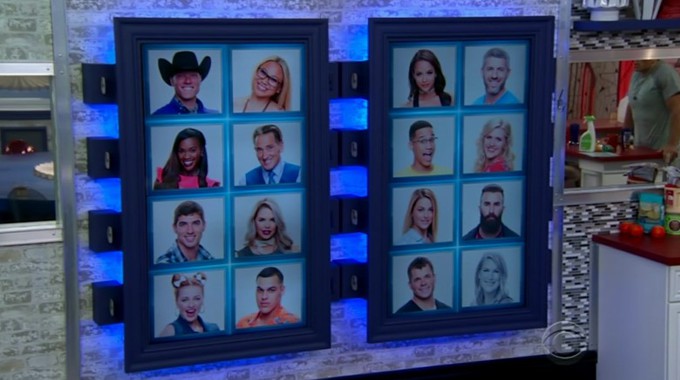 You can start off with the detailed results of last week's poll to shee the full set of numbers before we run through them here.
Again this past week Paul Abrahamian held on to the top spot with 25.7%, more than a quarter of all votes cast. He's got new company behind him though as Kevin Schlehuber continued his climb, reaching second with 18.6% of the vote. Also on an upward trend you've got Cody Nickson who leapt up to third place (13.8%) with his return to the Big Brother house.
Alex Ow has dropped to fourth place (11.7%) and she could soon be overcome by Cody's ally, Jessica Graf who jumped up two spots to fifth place with 10.2% of the vote this past week. Right behind Jessica is Christmas Abbott who has fallen to sixth place and 6.7% of the vote, down three spots from two weeks ago. Jason Dent comes in seventh at 4.25%, also down two spots and likely displaced by the rise of Jessica and Cody.
The next bracket of HGs who earned 1% or less of the vote starts with Josh Martinez who had the biggest climb this week going from 14th the last two weeks to 8th place this time around. I guess fans enjoyed his blindside move last week. The rest of this group, in order, has Elena Davies (1.4%), Matthew Clines (1.2%), Mark Jansen (1.19%), Raven (1.13%), and Ramses (1.11%).
All the evicted HGs make up the last group from this season with Dominique Cooper in 14th place (0.4%), Cameron Heard (0.2%), Megan Lowder (0.16%), and lastly Jillian Parker (0.13%).
Here is this week's updated graphic for the popularity rankings based on your votes: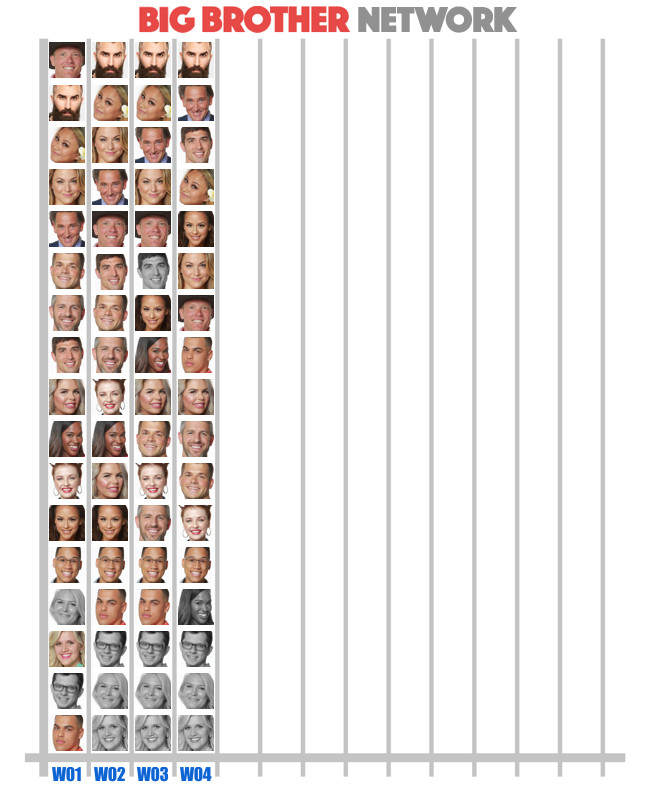 So who is your favorite Big Brother Houseguest this week? Cast your vote each day in our poll below and check back later to see how they all stack up against each other. You can use whatever justification you want so there's no wrong answer.
Don't forget to let us know why you picked your top fav this week. Share your thoughts below.