We're finally past ten votes on Big Brother 19 after three straight weeks of it. Nine votes, no chance of a tie, but it won't even come close to that. Then again, none of this is going to matter thanks to the Halting Hex twist.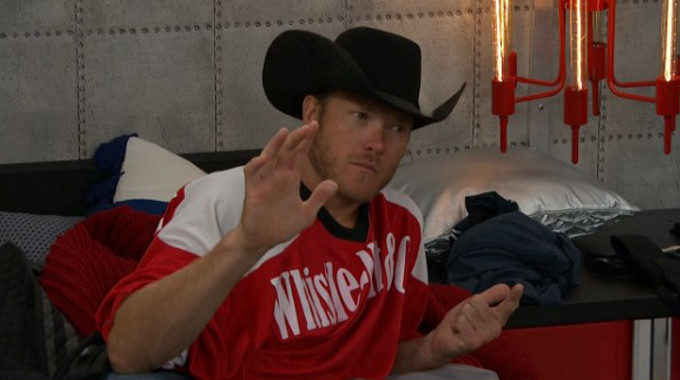 The Veto meeting ended on Monday with Jason be saved by Paul and as the third nominee there was no choice for a renom. The final noms for the week are Jessica and Cody. Jessica holds the Halting Hex power which still has two more eviction's worth of juice left in its engine. See where this is going?
Paul spent Sunday trying to drum up a plan about getting Jessica to avoid using the Halting Hex so they could evict Cody, but I think we can put that to rest. A huge blow up on Monday afternoon should make things perfectly clear to Jessica that she will need Cody and a do-over week is her best bet.
Had Paul's plan worked for Jessica to not use the Hex then there was consideration that the group should evict Jessica instead of Cody. If Jessica stayed she'd have the power to use next week. This would have been a reasonable plan, but then with Cody there you'd still have to worry about him winning his way to safety. We could keep diving down this rabbit hole, but it doesn't matter.
If there weren't a Hex at all in the game then I'd say the votes were going against Cody and he'd leave 9-0, maybe 8-1 if Mark voted to keep Cody this time. Jessica at least got along with the house that week Cody was gone, even if she wasn't in a "good" spot. They'd rather deal with her than him. Unfortunately for them, it's a package deal this week.
Come Thursday night, Jessica will use the Halting Hex making the eviction evaporate and we'll head in to the next week with a new Head of Household and all the current HGs still in the game. Now we just have to make it that long with these knuckleheads.