The countdown to Big Brother 19 is underway as we are now just four weeks from the start of the season! BB19 premieres Wednesday, June 28th with a two-hour premiere starting at 8/7c on CBS and we're ready for all the action. Are you ready to join us?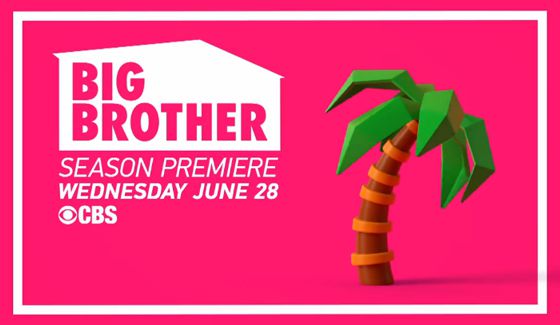 We've just received our first piece of CBS preseason news with the launch date for this season's Live Feeds. Now we've got to settle in and get ready for the big cast announcement, house design, and of course the season theme along with all its twists and turns.
So far there aren't any spoilers for the BB19 cast and I haven't seen anything that's raised eyebrows for me. There are going to be plenty of attempts by folks looking to pull your leg, so take those with a grain of salt. As for the real Houseguests, those picks are likely still being finalized and with alternatives always in the mix things can stay fluid until the last days and even hours.
When the Houseguests are set you can be among the first Big Brother fans to discover who will be heading in this season. CBS will again be doing their live stream on the Feeds for the cast reveal, but they haven't settled on the date yet. Last year it was nine days before the premiere so that'd be June 20th this year if they follow a similar schedule again. As soon as CBS confirms the date we'll update you so you can get your Free Trial rolling and watch the cast reveal on All Access.
As for my interviews, well I don't know yet. I'm still hoping for good news and, fingers crossed, if I get the invite again this year then I will definitely be traveling to Los Angeles to sit with the new cast before they go inside and ask them all about their plans for Big Brother 19.
Once we get the HGs revealed then the new house design should follow soon after that as well. The house design is always fun to me and while it doesn't often directly impact the game it's like an extra Houseguest with a personality that can help to influence the season ahead.
On our side of things this season we recently announced exciting news that Steve Moses (BB17 Winner) will be joining us this season for a series of articles giving readers unique insight to the game. He's already kicked that off with an interview of a senior casting producer revealing a thorough review of how Big Brother casting works. Along with Steve you know I'll be here all season along with returning support from Branden and a weekly column by Adam Poch (BB13).
For readers looking to keep up with BB19 and our coverage we'll again have our Big Brother App that's free to download for iOS and Android. You can also join us on Facebook and Twitter along with our Email Updates for everything we have to offer. Thank you for joining us again this summer!
What are you most excited about with the upcoming return of Big Brother? Share your thoughts below along with any ideas you might have for how we can better cover the BB19 season. It's almost here!
https://youtu.be/KKDdiSK4a-Y