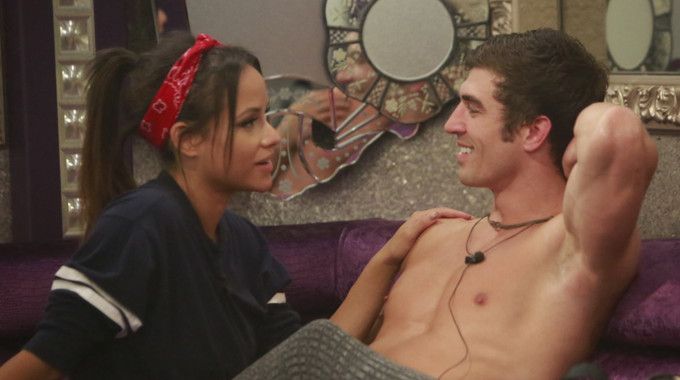 CBS has confirmed the news that Big Brother 19 Houseguests Jessica Graf and Cody Nickson will be setting out across the world in the upcoming season of "The Amazing Race" and they better pack fast because the new game starts next week.
Announced through THR, and confirming the same news already shared by them last week, Jessica and Cody will be taking off on their Race starting this Sunday, October 1st. That's just one day before Jessica's appearance airs on The Bold & The Beautiful.
If you're in the NYC area on Sunday then stop by to see them off at Washington Square Park at 11:30 AM ET. It's open to the public so you can go by and see the launch of the next Amazing Race.
The showmance couple turned real world couple will be the third pairing of former Big Brother Houseguests to participate in CBS's Amazing Race, following in the footsteps of Jeff & Jordan and Rachel & Brendon. So while it's happened before, it's not a common crossover between the two series. It's also an entirely different beast of a competition so maybe they'll perform a little better this time around.
It's official! Jess & Cody are off on a new adventure! #TheAmazingRace pic.twitter.com/55vSIbTWuY

— Jessica Graf (@thejessicagraf) September 28, 2017
Jessica told THR, "In Big Brother, we weren't ever given a fighting chance after Cody's HOH. I can't imagine this cast being equally a pack of scared little girls. I'm hoping we're competing against people who appreciate good competitors." Cody likewise wasn't too impressed with his fellow BB19 HGs, noting how a player with a broken foot managed to win a foot race. It'll be interesting to see how they manage against players who are actually players.
You can read much more from Jessica & Cody's interview with THR.
The new season of TAR will start filming on Sunday, but it'll be awhile before we see their episodes air on CBS. Do you plan on tuning in to watch how they handle their showmance on another competition or was Big Brother enough airtime of them for your tastes? And if you can't wait any longer for more reality TV on CBS then don't miss tonight's Survivor 2017 premiere as we'll be covering the new season at our fan site, SurvivorFandom.com!