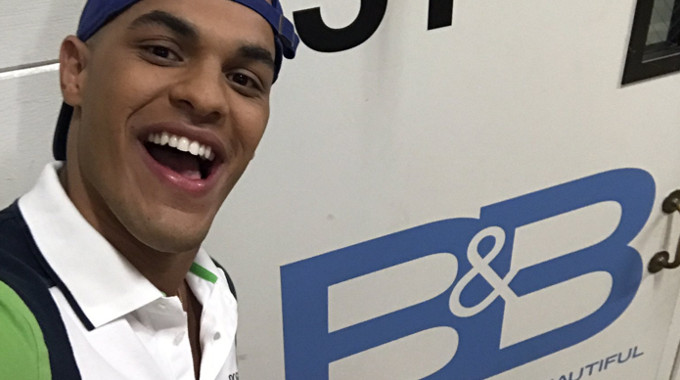 Josh Martinez, winner of Big Brother 19, is heading across the lot to join another of CBS's TV shows with a cameo on an upcoming episode of "The Bold and The Beautiful."
Josh is the second BB19 cast member to have the chance to appear on the soap, following behind Jessica Graf whose episode will air this coming Monday. Josh's episode has been taped but we won't see him until the October 24th episode of B&B.
Josh posted a picture of himself at the Stage 31 door which leads to the Bold & Beautiful set along with another on Instagram showing him with series actor Scott Clifton.
twitter-tweet" data-cards="hidden" data-lang="en">

Surprise! I'll be serving up meatballs on @BandB_CBS!! Watch 10/24 as I represent @CBSBigBrother! #BB19 #TeamMeatball #BoldandBeautiful pic.twitter.com/YzyncCAmUI

— Josh Martinez (@JOSHMBB19) September 27, 2017
So far no on-set pics or details on Josh's role for his cameo but if we take his comments literally then Martinez could be serving meatballs. And would anyone be surprised for a pots and pans reference?
Watch for Josh Martinez on "The Bold & The Beautiful" airing Monday, October 24th on CBS.
Gallery: Josh Martinez on Bold & Beautiful set
Source: CBS