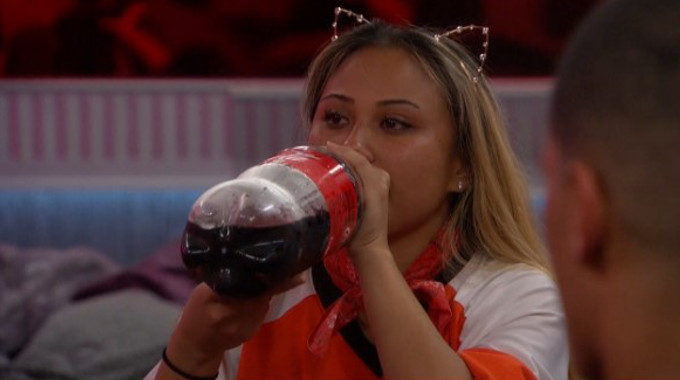 Feeds are down, the latest Big Brother 19 Houseguest is already long gone, and nothing else has changed from our earlier predictions, but let's keep it consistent here in this short week of Big Brother. Time to share my expectation for tonight's special eviction show at 8/7c.
Note: Between the time I wrote this up last night and the time it published the eviction and HoH spoilers were leaked. You can skip ahead and read those now or continue on to see what I think we are all expecting.
Alex and Kevin are on the Block as two votes loom overhead. There was talk back and forth over if Paul would split the votes and let Josh handle the tiebreaker. After Josh's wavering attitude I thought it'd lock down Paul going with the sure thing and voting out Alex. Maybe not.
Paul has Alex's approval to vote her out in the sense that she knows even if he did vote to keep her that she'd go anyway after the tiebreaker. But Paul being Paul and playing "I'm on your side!" this whole season means he'd want to vote to keep her and shift the blame to anyone but him.
Either way, Alex is going in tonight's show. I don't believe Josh's threats in his camtalks. Given the chance, he won't be keeping Alex over Kevin. Makes no sense for his game and his chances.
After that we'll get the next HoH competition and this one secures a spot in the F3 so obviously it's a huge deal. Paul has been talking for weeks now that this is his must-win. I imagine he could weather the storm if he didn't, but he's right that he should want this one.
Josh will be on the sidelines as the outgoing HoH which leaves Christmas, Kevin, and Paul to compete. Last year this was a Q&A booth setup for "What The Bleep" so I'd expect something similar. That means Christmas could compete in that comp.
While I'd love to see a wrench thrown in the works with a Kevin HoH I think it's safe to expect Paul to win this one. Kevin hasn't won anything and Christmas has only "won" by having everyone else lose around her. Maybe both are due for their first win of the season. We'll find out tonight!
Join us here tonight at 8PM ET to watch, but while we wait share your thoughts on what you expect.