Big Brother 19 has definitely been one of the more dramatic seasons in recent history, giving us fight after fight after fight. Some of those fights have even caused the Live Feeds to cut, leaving fans wondering if someone was expelled.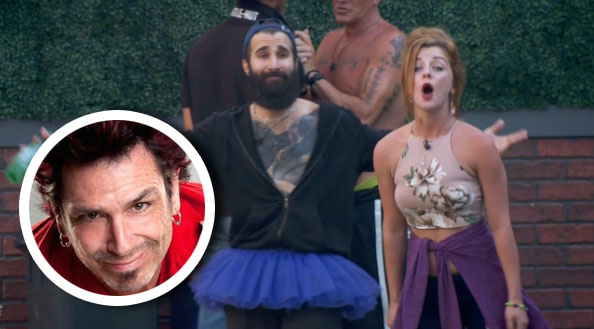 And these aren't your run of the mill one-on-one fights. This season, it's often been multiple people, sometimes the entire house, against one or two people. The latest victim of this season-long mob mentality is Kevin.
When we started trying to figure out what's going on with this season, we thought of the perfect person to ask: Big Brother 8 Winner EvelDick. I mean, he lead what has gone down as "Hell Week" during Big Brother 8, since he's an expert on the whole take-no-prisoners gameplay.
Actually, Paul and a couple others this season have compared themselves and their gameplay to EvelDick. Paul even went as far to suggest EvelDick might have a photo of Cody crying as his Twitter header photo. Paul couldn't be more wrong about that. Despite cheering for Paul last season, Dick isn't his biggest fan this time around. He actually rooted for Cody and Jessica while they were still in the game.
And as far as them comparing themselves to EvelDick, he has some strong thoughts on that. I asked Dick some questions about this season, and in his typical fashion, he was candid and brutally honest.
Some of the HGs have compared their style to yours during Big Brother 8. I've seen you beg to differ on Twitter. What is the difference between how you played and how they're playing?
EvelDick: When I played, I did my own dirty work. I didn't need the "house" to gang up on someone, isolate someone, attack someone. When I went full EvelDick on them, it was Dani and I against the house, and I made it clear (I asked the producers to please play one DR session on the show) where I said I was doing it to take the target off of Dani and put it on myself. I didn't orchestrate this mob mentality, giving lines for others to attack people with like Paul has.
This cast has been a lot more personal with the attacks, wouldn't you say?
ED: These people have tried to provoke someone to the point of violence in order to get them tossed out of the game. I talked a lot of shit, got personal at times, but my goal was never to get them to take a swing at me in order get them tossed out of the game. [What I said about them was true] … I didn't make shit up — basically what I said were things the other people said, with a twist or lie to make themselves look better, but I knew better and knew they were lying. So when I needed something, I used their own lies against them.
And this season, a lot of what they're saying about other HGs isn't even true, correct?
ED: 100 percent.
Did you ever need to apologize to anyone during your season? 
ED: After hell week, I didn't apologize for what I did or said, but I did speak to everyone individually and explain why I did what I did that week. Even a non apology, apology or explanation, goes a very long way in that house. Which is why I could still get some of those people to work with me after all that, even though I cut some of them to the bone with things I said prior.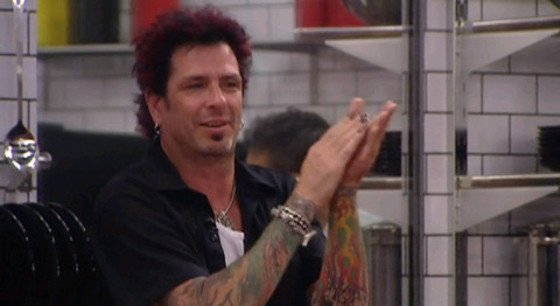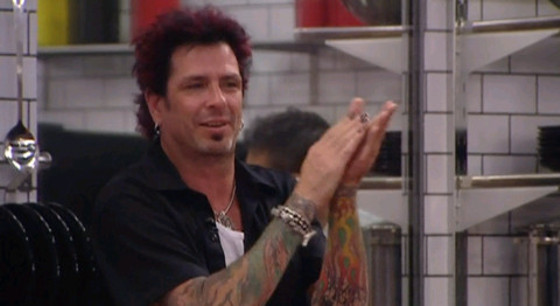 Why do you think these HGs are attacking and shutting people out the same way week after week?
ED: Because that's what Paul is telling them to do and HGs like the c**ty potatohead Alex and Josh are more than happy to oblige. Too stupid to see they are burning jury votes while keeping Paul's hands clean. These HGs are the biggest flock of sheep ever on Big Brother. They ask Paul if they can nap, brush their teeth and take a shit. It really is pathetic. Paul is at the bottom of all this every time. He encourages it, comes up with things for them to say and do. Like Josh with the pots and pans, that was Paul. The bashing of Cody's military career was Paul; even what to say. Christmas didn't miss a beat jumping in and adding things to say as well.
And again, with the rapey rodeo cowboy… When they were coming up with shit to rip Kevin with, Jason was saying he was going to say that to Kevin, even though Kevin and Jason were close. He wanted to be one of the cool kids. Man that is going to backfire on his ass. Paul was again orchestrating all that, and again, these idiots are more than happy to jump in with horrible things to say to Kevin.
How do you think the season would be playing out without a returning player in the mix?
ED: This season would have been so different without Paul in the cast — an entirely different season. I feel like Paul poisoned this cast. Would it have been a good season? Who the hell knows, but it would have been VERY different, no doubt. I saw an interview with Allison Grodner. She was asked why they put a returning player in again this season when the majority of fans didn't want any returning players. Her reply was almost comical, definitely comical now, seeing how this season has played out… She replied that it's only one person and shouldn't have that much affect on the game. They gave Paul more advantages than any returning player EVER on Big Brother. Why give returning players advantages to start with? It's a big enough an advantage just being a returning player in itself.
I mean, if you can have someone like Nicole, who was terrible and evicted TWICE on her original season, come back and win her second season with all her advantages and production bullshit… Shows you that returning players shouldn't get shit, but a spot in the house. Period.
How would you rate this season?
ED: To me, in my opinion, this is one of (if not THE WORST) seasons in the history of the show. The more production manipulates the game, the worse the seasons have become. The show is a shadow of what it once was. I loved this show/game, which is why I wanted to go on it. I had never tried to get on any other show. I was a fan since Season 1, and thought it would be a cool way to spend a summer. It looked like a great game to play. And back then, it was an even playing field for everyone. Not anymore. If I was in charge, I'd like to see the show go back to playing with no vetos for a summer, no twists, no DR or producer manipulation. Just old school Big Brother. A back to basics season… and let people play the game. There are quite a number of alumni that have said they will never go back on the show because of what it has become.
Thank you, EvelDick. 
What do you think of EvelDick's thoughts on the game? Do you agree with what he says? Catch more of EvelDick's (and special guests') thoughts and opinions on his Big Brother recap show Dick @ Nite.