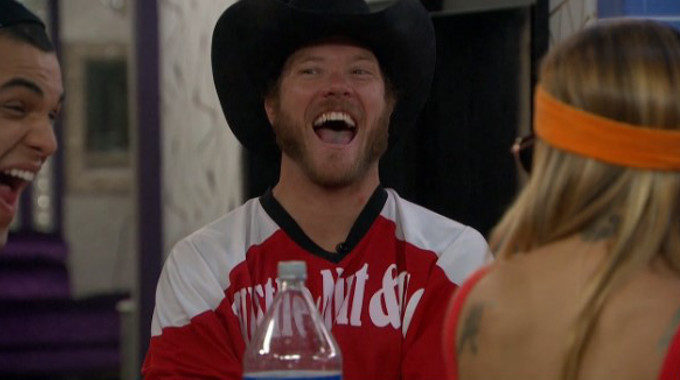 There are only four votes this week on Big Brother 19 and so far no one has managed to pull off a penalty vote so we should be set to start running through what looks to be a finalized plan to evict the latest target.
Monday set us up for our final nominees of the week after Paul saved Alex and Christmas renom'd Kevin against Jason. While Alex and Jason were also the Plan A & B for the week, once Paul's trio secured the Veto they knew it was safe to take Alex off. Josh didn't like that since it only served Paul's game, but Paul gets what Paul wants.
Now Jason remains as Plan A, but he and Alex think Kevin is out the door next. Jason is sweating it a little, but Alex is blissfully ignorant and laughing about Kevin getting evicted this week. He still might, but it won't be in the first round of votes on Thursday.
With four votes we could end up in a tie and right now that's Paul's plan. Remember, what Paul wants… yeah, you know. So right now Josh and Raven plan to vote against Jason while Alex and Paul will be voting against Kevin. Again, Alex things everyone is voting out Kevin so that's her natural direction, but Paul's vote against Kevin is actually a strategic move to yield a tie and get Christmas involved.
Christmas has given her approval, so this won't be a blindside on their alliance. The motive for Paul is to be appear to be on Alex's side going forward in case she wins the next HoH and he needs to get in her ear to direct the aim of her return fire. It's also a move to keep those two Jury votes. Unless someone tells him otherwise, Jason could be under the impression that Paul was with him when he wasn't.
Josh knows this is what Paul is doing and he doesn't like it. Not one bit. But he's also too weak in the game to have any influence or control over the matter. It'll happen whether or not he endorses then plan. Even now, with Kevin and Jason on the Block he'd rather see Paul vote against Jason for a 3-1 result and avoid the tiebreaker. But again, that isn't going to happen.
When the first votes are revealed we'll get 2-2 between Kevin and Jason. Alex and Paul will vote against Kevin. Josh and Raven will vote against Jason. Christmas will tiebreak the deadlock and Jason Dent will be evicted in the first of two eliminations during Thursday night's Double Eviction episode.
So what do you think? Will anything change the plans for eviction this week? Cast a vote below for who you think will be evicted and share your thoughts on what's ahead.