There's not much to say about this episode of Big Brother 19 except absolutely no one other than Paul is in charge. What he says goes. Every single person left continues to be a puppet and Paul is pulling all the strings.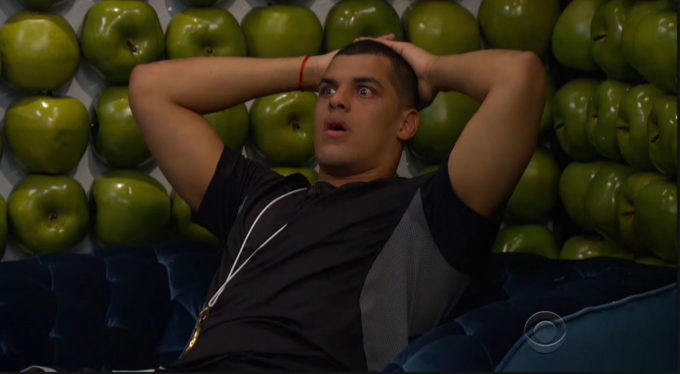 The episode picks up and shows us some of the things we didn't see during the double eviction. Of course it's just a bunch of Josh crying and Paul acting (very poorly) shocked to keep the blood off his hands.
Now we've got Alex trying to piece together who Jason and Raven went home and Kevin is still in the house. Josh cries some more and says he loves all of them. Christmas jumps in and says Jason was just too great of a competitor. And Paul remains silent, letting Josh and Christmas take all the blame.
And speaking of which, Paul has to make sure that trend continues. So he convinces Kevin to throw the competition and tells Josh he has to win it. Josh doesn't want to win it because he doesn't want to take the shot at Alex. But Paul forces him to accept the plan. Josh, of course always does what Paul says, so he says OK.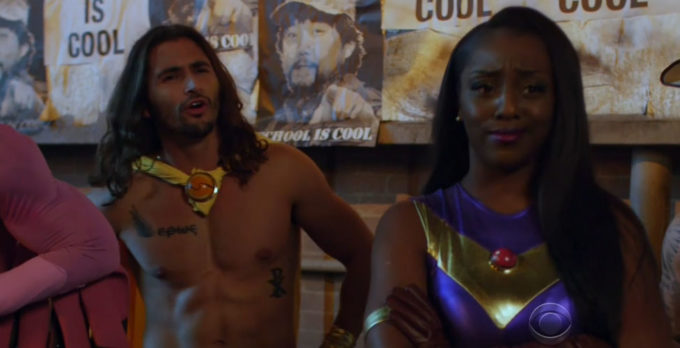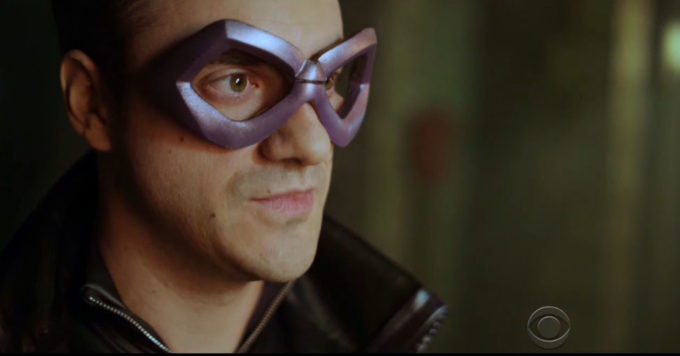 It's time for the HOH competition. Alex reveals it's BB Comics Week, so the players get to watch a stupid fake trailer for "The Revengers." I think for a second, some of the HGs thought it was actually going to be a real movie until they saw how terrible at acting Nicole, Frankie, Da'Vonne and James are. It was nice to see someone pre-BB16, though, when Dan showed up. And Dan was actually the best actor, which isn't surprising. Dan is the best at everything Big Brother.
For the HOH competition, they have to remember what they just watched in the trailer and answers questions in order to win the competition.
Kevin decides to try to win it and starts getting questions right, and Josh and Christmas keep missing questions, so Paul isn't happy to say the least. Don't worry, Paul, Kevin remembers the rules and falls in line and starts missing questions on purpose. And Josh starts getting them right. So in the end, Josh wins HOH just like the master wanted. Good work, Paul.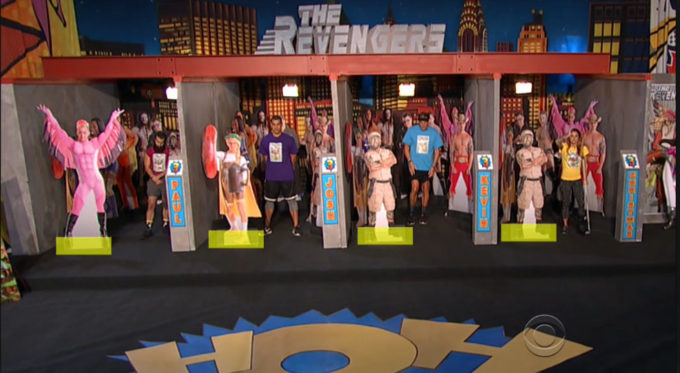 Josh tells us that he knows what Paul wants and Paul has been calling all the shots, but Josh is having second thoughts about everything. He thinks this could be the only chance he gets to take a shot at Paul. But come on, none of these people are going to take a shot at Paul, but keep trying to come up with a storyline in what is now a storyline-less season, production. Keep trying.
At the nomination ceremony, Josh does not take his shot at Paul and nominates Kevin and Alex. But hey, maybe next week he'll take the shot even though he can't win the next HOH. Sure, sure.
Josh tells Kevin,  that he is nominated "because you've kind of floated to the end and played it safe." And to Alex he says "when it comes down to the game, you are a beast and a badass competitor, and in order for me to move forward these are the nominations I had to make."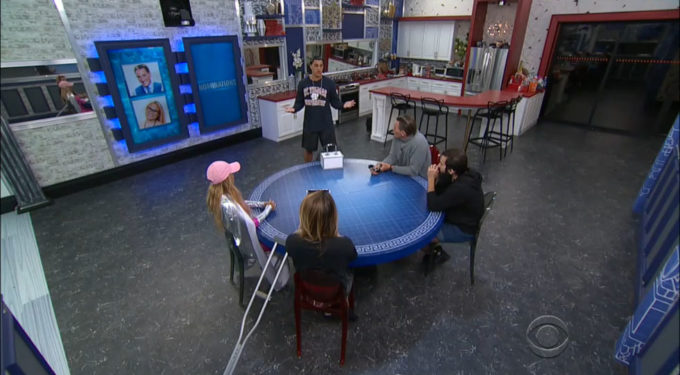 So Josh doesn't really reveal his true target in his speech, but it's Alex, since that's what Paul wants. Josh still teases us via the Diary Room that he still has a lot to think about this week, but he doesn't. This week is done. Paul already decided.
'The Revengers' Gallery